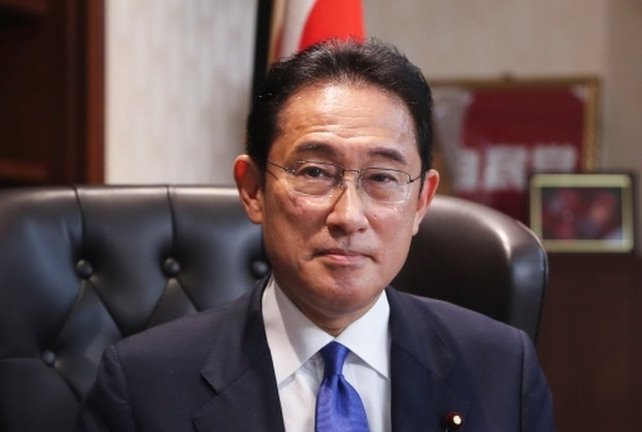 LM NEWS 24
LM NEWS 24
Japan PM Kishida To Visit India For 3 Days From March 19
Japanese Prime Minister Fumio Kishida plans to visit India later this month for talks with his counterpart Narendra Modi, a government source said on Friday, even as Tokyo holds the presidency of the Group of Seven nations this year, the Nikkei Asia reported.
Kishida's trip to India, currently chair of the Group of 20 economies for 2023, would come weeks after his government did not send Foreign Minister Yoshimasa Hayashi to a meeting of the G-20 top diplomats, held for two days through Thursday in New Delhi.
Hayashi's absence triggered a backlash that Japan's decision not to dispatch the country's foreign minister to the G-20 gathering could cast a shadow over relations between the two Asian nations.
Nikkei Asia reported that Kishida, who is likely to visit India for three days from March 19, has been eager to confirm with Modi that Tokyo and New Delhi, as this year's G-7 and G-20 presidents, will work together more closely to tackle issues stemming from Russia's war in Ukraine, the source said.
In tandem with other G-7 members, Japan has been bolstering economic sanctions on Russia. But India has abstained from implementing punitive measures against Russia.
India has also emerged as a key nation of the "Global South," a term that collectively refers to developing countries in areas such as Asia, Africa and Latin America.
Nikkei Asia reported that Kishida has been keen to deepen ties with such countries to pave the way for the success of the G-7 in-person summit scheduled for May in Japan's western city of Hiroshima, which was devastated by a U.S. atomic bomb in World War II, the source said.
During the envisioned meeting, Kishida is expected to invite Modi to participate in the G-7 summit, the source added.
Along with the G-7, Britain, Canada, France, Germany, Italy, Japan and the United States, plus the European Union, the G-20 also includes Argentina, Australia, Brazil, China, India, Indonesia, Mexico, Russia, Saudi Arabia, South Africa, South Korea and Turkey. (ANI)
Read More:http://13.232.95.176/