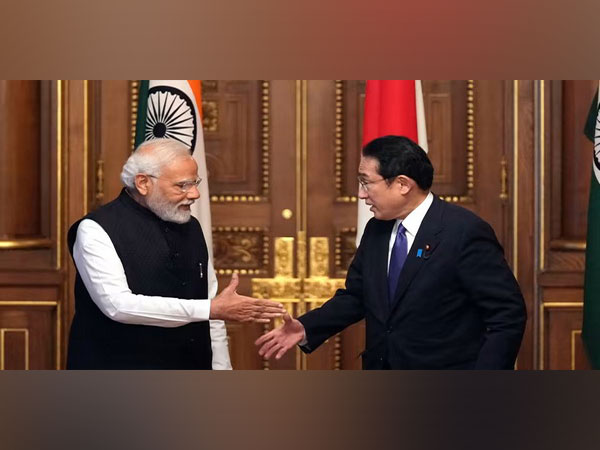 LM NEWS 24
LM NEWS 24
Japanese Prime Minister Fumio To Visit India In March
Prime Minister of Japan Kishida Fumio will pay an official visit to India on March 20-21.
During the visit, he will hold talks with Prime Minister Narendra Modi. Both sides will discuss bilateral and regional issues of mutual interest.
They will also discuss their priorities for their respective Presidencies of the G7 and G20.
India is currently the chair of the Group of 20 economies for 2023.
Japanese foreign minister Yoshimasa Hayashi could not attend the G20 Foreign Ministers' Meeting due to an ongoing session of the Japanese Parliament.
The Japanese foreign minister participated in the 8th Raisina Dialogue in the morning of March 3.
He participated in the panel discussion, "The QUAD Squad: Power and Purpose of the Polygon ", and stated that the Quad is not an effort to counter nor to pursue military cooperation, but to promote practical cooperation. Minister Hayashi also stated that, as four countries which share fundamental values, the Quad intends to lead efforts to maintain and enhance a free and open international order based on the rule of law.
During the panel, Minister Hayashi engaged in a lively discussion on concrete cooperation among the Quad and the relations with regional countries, with Antony Blinken, Secretary of State of the United States of America, Senator the Hon Penny Wong, Minister for Foreign Affairs of the Commonwealth of Australia, and Dr Subrahmanyam Jaishankar, Minister of External Affairs of India.
He drew an analogy between the Asian Quad with the iconic English rock band 'The Beatles' and said the grouping of Japan, Australia, the United States, and India is more like a "soft Beatles" where the members can release their "solo albums".
In tandem with other G7 members, Japan has been bolstering economic sanctions on Russia. But India has abstained from implementing punitive measures against Russia.
India has also emerged as a key nation of the "Global South," a term that collectively refers to developing countries in areas such as Asia, Africa and Latin America.
Nikkei Asia reported last week that Kishida is keen to deepen ties with such countries to pave the way for the success of the G7 in-person summit scheduled for May in Japan's western city of Hiroshima.
During the envisioned meeting, Kishida is expected to invite Modi to participate in the G7 summit. (ANI)
Read More Article: http://13.232.95.176/