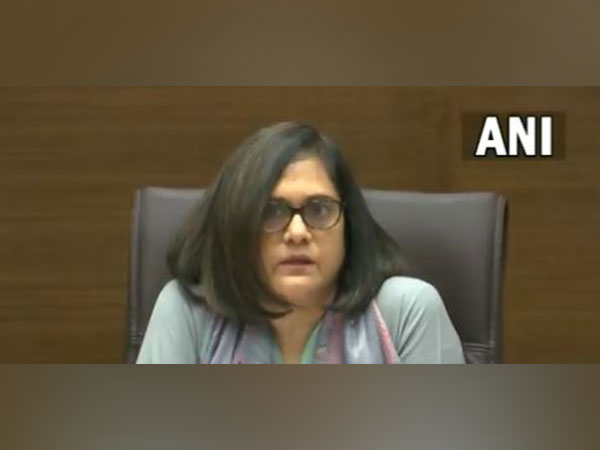 LM NEWS 24
LM NEWS 24
Jaya Verma Sinha Becomes First Female Chairman, CEO Of Indian Railways
In a historic move, the Appointments Committee of the Cabinet (ACC) has granted approval for the appointment of Jaya Verma Sinha, a seasoned member of the Indian Railway Management Services (IRMS), as the new Chairman and Chief Executive Officer (CEO) of the Railway Board.
This appointment signifies a pivotal juncture in the 166-year history of the Indian Railways, as Jaya Verma Sinha takes on the mantle of CEO, becoming the first woman to hold this esteemed position.
Sinha joined the Indian Railway Traffic Service (IRTS) in 1988. She is currently serving as a Member, of Operations and Business Development, Railway Board, Ministry of Railways. Sinha is responsible for the overall transportation of freight and passenger services on Indian Railways.
Prior to the current assignment, she was an Additional Member, of the Traffic Transportation, Railway Board. In the last 2 years, Indian Railways has registered an all-time high growth of over 20 per cent in the freight segment and has broken the mark of 1.5 billion tonnes annually in freight.
In her career of over 35 years in Indian Railways, she has worked on diverse verticals spanning operations, commercial, IT and vigilance. She was also the first woman to be appointed as the Principal Chief Operations Manager of South Eastern Railway. She has also been Principal Chief Commercial Manager of Northern Railway and Divisional Railway Manager of Sealdah Division. She had worked as the Railway Advisor in the High Commission of India in Dhaka, Bangladesh during which the famous Maitri Express from Kolkata to Dhaka was inaugurated.
With a distinguished career within the Indian Railways, Sinha has demonstrated exemplary leadership and expertise in the realm of Operations and Business Development. Her elevation to the coveted position of Chairman and CEO, of the Railway Board, underscores her remarkable contributions and dedication to the development of the railway sector.
Jaya Verma Sinha's appointment will be effective from the date of her assumption of charge on or after September 1, 2023. She will hold this esteemed position until her superannuation, with an additional re-employment period from October 1, 2023, to August 31, 2024. This significant announcement is accompanied by the assurance that her term will adhere to the standard terms and conditions, or until further orders, whichever transpires earlier.
Established in 1905, the Railway Board, a key institution within the Indian Railways, has been functioning for over 118 years. Sinha's ascent to the role of Chairman and CEO marks the first instance in its history that a woman has held this pivotal position. Her appointment reflects not only her exceptional capabilities but also the increasing recognition of gender diversity and inclusivity in leadership roles within India's railways.
As Jaya Verma Sinha prepares to take on this historic responsibility, the railway community at large eagerly anticipates the positive transformations and progressive strides that her leadership is poised to bring to one of India's oldest and most vital sectors. (ANI)
Read More: http://13.232.95.176/