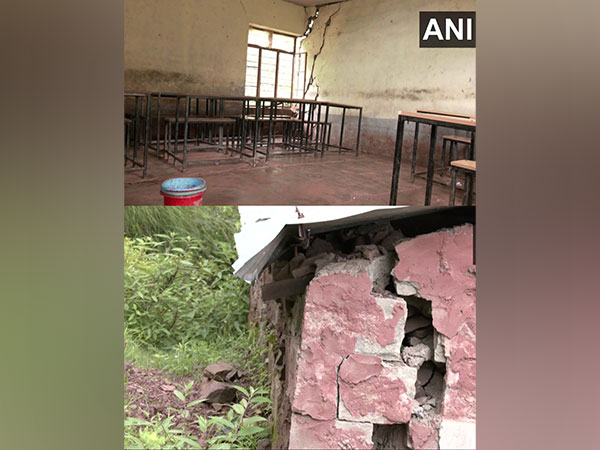 LM NEWS 24
LM NEWS 24
J&K: Govt School Locked Out As Building Deemed Unsafe For Students
Residents of Rassain in Ghordi block of Udhampur district locked out a government school in the village to protest against the School Education Department over the pitiable state of the school building, officials informed on Wednesday.
Speaking to ANI, the chairman of Block Development Council, Ghordi, Arti Sharma, said, "The parents have locked the school gate as the building is unsafe and not in a condition to house students anymore. I raised the issue at the Council meeting as well. The demand that the locals have put forward is genuine and should be met."
Also speaking to ANI, the zonal Education and planning officer, Ghordi Krishan Dutt, said the prevailing infratructure at the government school, or the lack of it, was unsafe to house students.
He added that the while the authorities concerned run necessary repairs at the decrepit school building, the students would be shifted to a safe location so that the classes could be held as before and their studies aren't hampered.
"A total of 128 students study in this school. However, the school building has been deemed unsafe for them. We will identify a safe place building for them for classes to be conducted as before. We will make sure that their studies are not hampered," Dutt said. (ANI)
Read More: http://13.232.95.176/