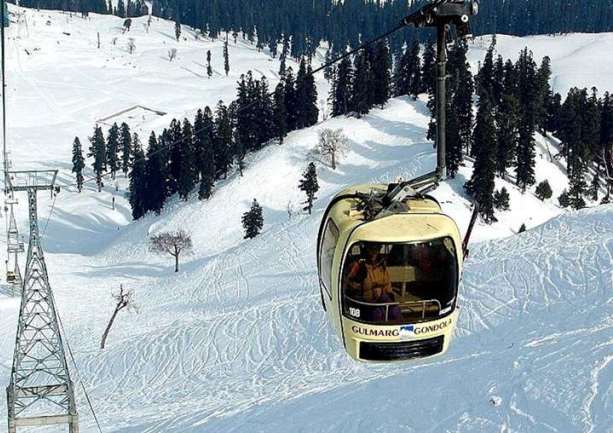 LM NEWS 24
LM NEWS 24
JK Police Rescues 250 Tourists Stuck in Gandola Ride
Jammu and Kashmir's Baramulla police on Friday rescued nearly 250 tourists who got stuck during a Gondola ride to Gondola Phase 2 Affarwat.
According to the police, while on their return to the Gondola base, the tourists got stuck at Gondola Phase II Affarwat due to technical glitches in the cable car operations.
After being rescued, the stranded tourists were brought back to the Gulmarg base safely, the police informed.
"On receiving information, police rescue teams of PS Gulmarg led by SHO PS Gulmarg Inspector Irshad Ahmad with the assistance of the staff of Gondola Car Corporation swung into action and after strenuous overnight efforts, they rescued the stranded tourists and brought them back to Gulmarg base safely", the police said.
The police further said that the tourists expressed their gratitude towards Baramulla Police for their timely help.
Earlier in May this year, Jammu and Kashmir's police rescued a tourist family comprising four children stuck in the Kangdoori area of Gulmarg.
According to police, the tourists from Telangana arrived in Gulmarg recently and went for a Gondola ride to Kangdoori in Gulmarg.
The family while returning to Gondola phase two lost their way and got stuck in Kangdoori area, the police added.
"Police rescue teams of Gulmarg police station led by Station House Officer Inspector Irshad with the assistance of ATVs and Pony Walas were formed who followed around the Kangdoori area and finally reached the location of the tourist family and rescued them from the area and brought them back to Gulmarg safely," read the statement by Baramullah police. (ANI)
Read More: http://13.232.95.176/