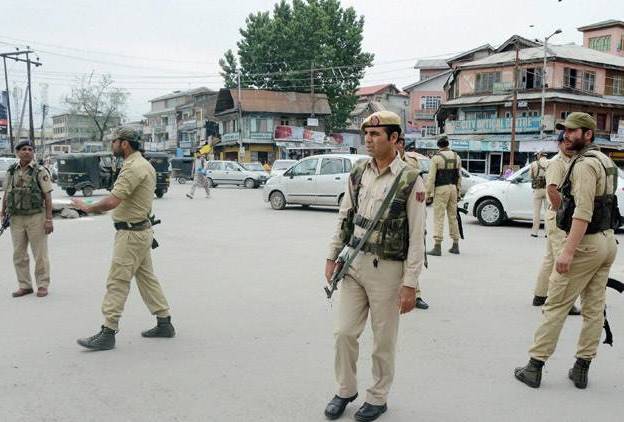 LM NEWS 24
LM NEWS 24
JK Police Reviews Security Ahead of G20 Meet In Valley
Additional Director General of Police (ADGP) Kashmir zone, Vijay Kumar on Monday co-chaired a review meeting with field officers over the security arrangements for the G-20 meet to be held in the valley for the first time since the abrogation of article 370, said Kashmir police.
Divisional Commissioner Kashmir Vijay Kumar Bidhuri was also present at the meeting, they said.
Kashmir police informed that officers were directed to ensure that deployment of magistrates & police are put in place well before the summit and reiterated the need to enhance the security measures at vulnerable locations to avoid any chance of terrorist attack during the G20 summit.
The Picturesque region of Kashmir is gearing up to host the prestigious G20 Summit for the first time in its history.
The event, which will take place from May 22 to 24 at the SKICC on the banks of the famous Dal Lake in Srinagar, is expected to have a positive impact on the tourism and trade sectors of the region.
Preparations for the summit are in full swing, with the city of Srinagar being decorated like a bride to welcome the distinguished guests.
The renovation and repair of roads are being carried out at a fast pace, along with the installation of hoods and other construction works.
For the first time, work is also being done to decorate the bunkers from outside located from Srinagar International Airport to SKICC.
Department of Tourism Kashmir has also made many essential arrangements to make this summit a memorable one.
The G20 summit is expected to promote Kashmir internationally and give a new dimension to the tourism sector of Kashmir. The tourism sector is the backbone of the economy of Jammu and Kashmir, and a record number of tourists are expected to visit Kashmir this year also.
The summit will boost the tourism sector and help it touch new heights. The handicraft industry is also hoping that this international-level summit will prove to be very beneficial.
G20 Summit includes the European Union, Argentina, Australia, Brazil, United Kingdom, Canada, China, France, Germany, India, Indonesia, Italy, Japan, Mexico, Russia, Saudi Arabia, South Africa, South Korea, Turkey and the United States. (ANI)
Read More: lokmarg.com