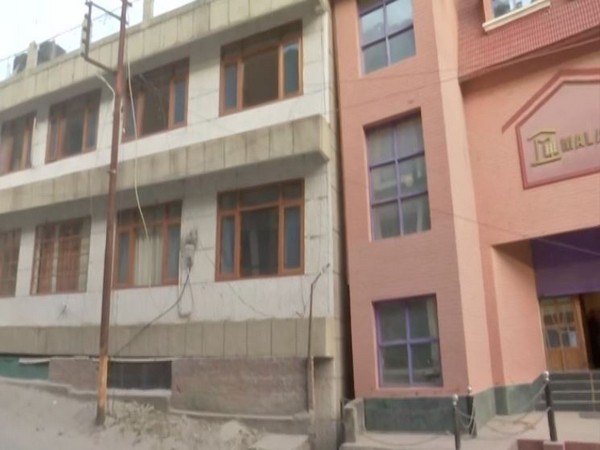 LM NEWS 24
LM NEWS 24
Joshimath: Demolition Of Damaged Hotels, Houses To Begin Today
Authorities at Joshimath said on Tuesday that they will start demolishing hotels and houses in the holy town, which developed cracks in the wake of the landslide and subsidence.
Hotels Malari Inn and Mount View, which have developed more cracks, will be demolished on Tuesday, officials said, adding that all residents have been safely evacuated from the 'unsafe zones'.
The demolition of buildings will begin under the supervision of a team of experts from the Central Building Research Institute (CBRI), Roorkee.
A team from the National Disaster Response Force (NDRF) is on standby to assist the district administration in the demolition work, as and when required.
"Experts are on the ground and the administration will take action on their directions and advice," said the NDRF.
"They will be demolishing these hotels for the safety of the 15-20 families still living here. Our houses have been destroyed," said Manmohan Singh Rawat, a local.
On Monday, District Magistrate Himanshu Khurana informed that a central team was to arrive in Chamoli district to survey the damage wrought to properties by the land subsidence and suggest a way forward while coordinating with the local administration in relief and rescue efforts.
"A team from the Ministry of Home Affairs will come to Joshimath on Tuesday. Demolition of buildings will start tomorrow under the supervision of the team of Central Building Research Institute (CBRI) Roorkee," Khurana had said earlier.
On Monday, a team from the Ministry of Jal Shakti also arrived at Joshimath.
The areas where the buildings will be demolished have been vacated by the administration after they were declared 'unsafe zones'.
The officials of the National Disaster Management Authority (NDMA) also called on Uttarakhand Chief Minister Pushkar Singh Dhami at his residence on Monday and discussed relief and rescue operations.
The officials assured the chief minister of an investigation into the geographical condition of the Joshimath area and the causes of the landslide. The state administration was also assured of being central in mobilizing disaster relief.
Meanwhile, the District Disaster Management Authority, Chamoli issued a bulletin related to disaster management in view of landslides in the Joshimath area.
According to the bulletin, cracks have been noticed in a total of 678 buildings in the Joshimath town area. In view of security, a total of 81 families have been temporarily displaced.
"Under the Joshimath city area, 213 rooms have been temporarily identified as habitable, with their capacities estimated at 1191. Also, 491 rooms/halls have been identified in Pipalkoti outside the Joshimath area, with a combined capacity of 2,205," the bulletin said.
The administration has also distributed food kits and blankets to the affected families, as per their requirements along with the distribution of funds to procure essential household items.
A total of 63 food kits and 53 blankets have been made available for the affected locals. (ANI)
Read more: http://13.232.95.176/