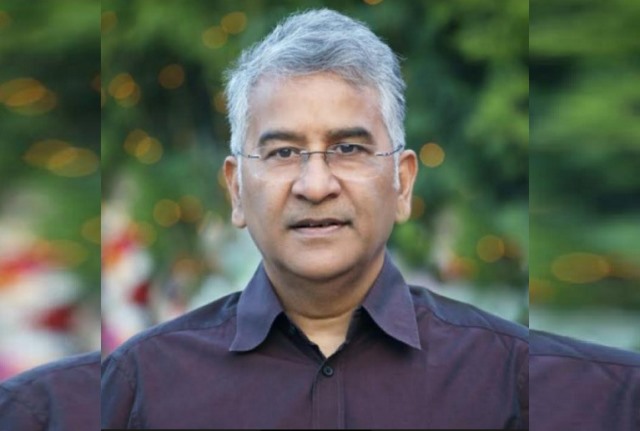 LOK ISSUES
LOK ISSUES
'Joshimath Paid The Price For Our Environmental Sins'
Anoop Nautiyal, a social worker from Uttarakhand, says successive state govts chose to pay heed to the hydroelectric lobby but not ecologists and scientists
The tragedy of Joshimath took decades to be scripted. Since 1975, experts and environmentalists have been raising alarm over the fragile ecology but they remained neglected. These warnings are in the public domain, so successive state governments cannot wash their hands of the responsibilities.
This is the price of our own collective 'sins'. Citizens, local contractors, and municipal authorities are as much to blame as the government. The present situation is one of fire-fighting after the flames have engulfed. We have lost a hill town forever. There is no option left than to shift the entire population to another settlement as was done in Tehri when the entire villages in the dam belt were shifted to New Tehri town.
An old saying goes: There is no greater disaster than greed. This adage fits well into the Joshimath subsidence. And it won't stop at Joshimath. Many other towns will have the same fate in near future. Those in line with a Joshimath-like fate include Karnaprayag and Gopeshwar in Chamoli district, Ghansali in Tehri, Munshiyari and Dharchula in Pithoragarh, Bhatwari in Uttarkashi; Pauri, and Nainital in Kumaon region.
Hydroelectric projects have contributed the most in increasing the current episode. The present calamity must force us to deliberate and brainstorm on how to save other towns. The state system, by its natural responsibility, which becomes more prominent in a hilly state like Uttarakhand, has not been able to develop a solution. From the great earthquake of Garhwal in the year 1803 to the disaster of 2013 and the current disaster of February 2021 and Joshimath… this process continues to be 'man-made' than 'natural'.
ALSO READ: 'Not Just Joshimath, Entire State Sitting On A Powder Keg'
Scientific and social organizations have been continuously giving suggestions and warnings. Environment Ministry committees, CAG, High Court, and Supreme Court have intervened several times. The media has been highlighting the irregularities time and again, but the governments have always looked at it casually. A large part of society and scientists concerns remained neglected.
For example, in 1982, considering the scientific arguments of the 'Chipko Movement', it was decided to stop the construction of the 'Vishnu Prayag Project' or shortly before the construction of three hydroelectric projects in the upper reaches of Bhagirathi was stopped. But the hydropower lobby has been influencing the politics of the country. As a result, these projects never paid enough attention to the environment.
It's high time that we woke up as a race and as a society – or in the near future, we will be left with no such place to admire and adore.
As Told To Rajat Rai
Read more: https://lokmarg.com/