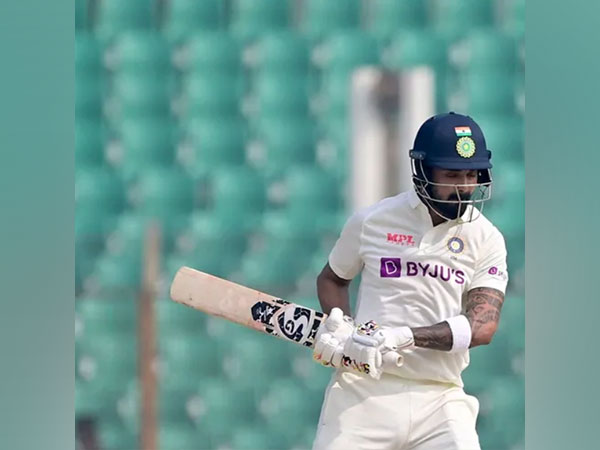 LM NEWS 24
LM NEWS 24
'Just Bowl To Get Him Out': Users Tweet For KL Rahul
India opener KL Rahul's horrid run in international cricket continues as the batter failed to fire with his willow once again during the second Border-Gavaskar Trophy Test against Australia at Delhi on Sunday.
Chasing a low-pressure target of 115 runs, fans anticipated opener KL and Rohit Sharma to chase it down without any hassle given that there are two days still left in the match. But KL was the first wicket to fall. Nathan Lyon trapped him for just one run, leaving India at 6/1 in 1.1 overs.
Following his dismissal, cricket fans took to Twitter to express their frustration with KL's dismal run of form through one-liners, memes, jokes etc.
A Twitter user named Rahul Sharma posted on Twitter in a mocking tone, "Scored the crucial 1 run which Australia lead by in the 1st innings. Well played, KL Rahul."
Another tweet from user named Drink Cricket posted a meme describing different ways of dismissing batters like Steve Smith, Virat Kohli and Joe Root by pointing out their weaknesses. For KL Rahul, the meme suggested that merely bowling to him would lead to his dismissal.
A user named Kuptaan also tweeted, "If India is 200/1, KL Rahul is out If India is 100/1, KL Rahul is out If India is 50/1, KL Rahul is out If India is 0/1, KL Rahul is out If India is no loss then KL Rahul is not in the playing xi."
Another Twitter user brought up one of KL's old tweets playing pool captioned "pretending I know how to play" and tweeted, "KL Rahul had already given us a hint. Only if we knew what he was talking about."
A Twitter user named Rupen also expressed his frustration with KL's poor form with a wrestling reference. He posted a video from World Wrestling Entertainment (WWE)'s 2009 Royal Rumble event, which involves a battle royal requiring wrestlers to eliminate their opponents by throwing them over the top rope. He posted a video of wrestler Santino Marella, who was eliminated by Kane in just one second, which is a record for the shortest time in the Royal Rumble match.
Another Twitter user named Sachya posted a hilarious video describing "KL Rahul's contribution in team for last 2 years"
Notably, The opener did not have a very good 2022. After missing nearly half a year worth of action, KL blew hot and cold ever since Asia Cup 2022. He did score some half-centuries but drew criticism from fans and some cricketers for his lack of attacking intent and his inability to fire during the most important matches for his team.
KL played four Tests last year in which he scored 137 runs at an average of 17.12, with one fifty. He had the best score of 50 in Tests.
In 10 ODIs last year, he scored 251 runs at an average of 27.88, with two half-centuries and the best score of 73.
In 16 T20Is in 2022, he scored 434 runs at an average of 28.93 and six half-centuries, with a best score of 62.
Overall in 30 matches last year, KL scored 822 runs at an average of 25.68, with nine half-centuries.
This year, KL has scored only 38 runs in his three Test innings. Overall, KL has scored 148 runs in five international matches across six innings at an average of 29.60 with one half-century and the best score of 64*.
Coming to the match, India won the second Test against Australia by six wickets and took a series lead of 2-0. (ANI)
Read More:http://13.232.95.176/