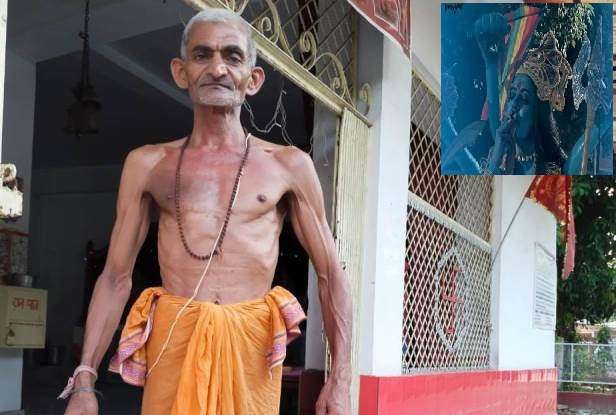 LOK ISSUES
LOK ISSUES
'Kaali Poster Is A Hateful Attempt To Mock & Provoke Hindus'
Ved Prakash Shukla, a priest and an advocate in Lucknow Civil Court, has filed an FIR against filmmaker Leena Manimekalai for hurting religious sentiment. His stand:
The very sight of a film poster showing revered Hindu goddess Kaali smoking a cigarette is nauseating and offensive. I am angered beyond words. Why is Hindu religion so easily accessible to defamation and provocations in the name of creative liberty?
Indian culture believes in cordial existence in harmony with all forms of life. We see divine presence in every form; kan-kan me bhagwan hai. One whole lifetime will fall short if one were to visit and grasp our scriptures, holy places and their importance.
To mock at such a pious belief system for cheap publicity is no longer acceptable to us. Hinduism has been a soft target of objectionable depictions of our Gods and Goddesses. This presents a derogatory or comical image of our deities in the mind of our new generation.
This is also one of the reasons that disturbs social harmony in our country and seeks to create disturbance to gain media attention. These kinds of people and entities who are flourishing on deriding Hinduism should to be taught a lesson for life once and for all. And therefore I took legal recourse against the filmmaker Leena Manimekalai, producers Asha Associates and editor Shravan Onachan.
Hindus are a non-violent community but not constant mocking of our beliefs must stop at some point of time. Where do we draw the line! I see such film promotions a deliberate act to create sensation and stir an aggressive response. I realise that they want Hindus to react but why are law enforcement agencies quiet on this. Are they waiting for a violent response that leads to disorder and discord?
Indians have always believed in the ideology of Jeeo Aur Jeene Do (Live and let live) but this should not be taken for granted. A strong message needs to be sent to this sort of film fraternity that our legal punitive system is strong enough to bring them to book no matter where they are. We should not wait for a 'creeper' to grow to such an extent that it starts leeching away the tree itself.
Any divisive force that seeks to sow discord in our society must not go unpunished. I am hopeful that there will be exemplary legal action on the film makers of Kaali so that others will also be discouraged from indulging in such hateful actions in future.
This should also not send a message that anyone can walk away after making such divisive efforts. This is also, in a way, an agenda to weaken our country by crossing the lines of our religious beliefs. But it is enough–a line needs to be drawn and if it is not done now, it will be too late.
As told to Rajat Rai