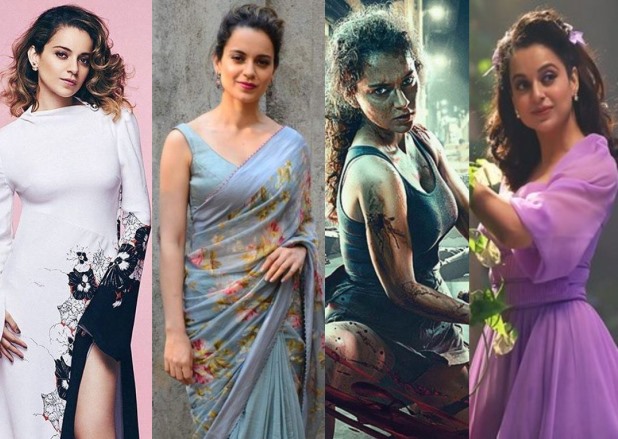 THEBUZZ
THEBUZZ
Kangana – The Mercurial Mistress Of Bollywood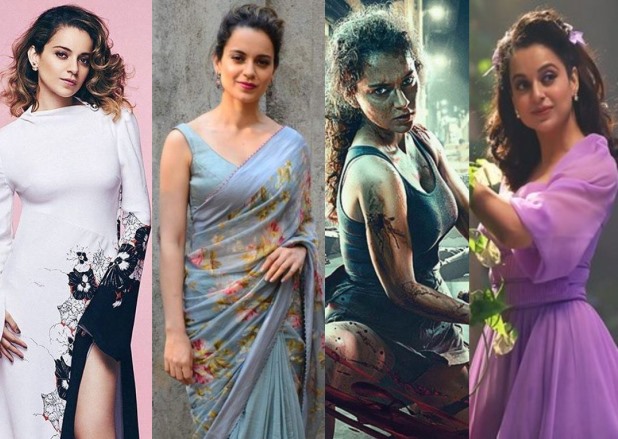 Kangana Ranaut combats her critics on the social media with as much ferocity, if not more, when playing Rani Lakshmibai of Jhansi, she fought the British soldiers in 1857 before being killed in her last battle.
The vision of her blood-splattered face as she screamed and slashed at those pursuing her, riding her horse with son tied on her back, lingered long after one saw Manikarnika: The Queen of Jhansi (2019). Her performance as one of the most iconic persons in India's contemporary history was outstanding and won her the National Award.
That she fought the director in its run-up and re-shot significant parts, completing the film after Sonu Sood, a popular co-star quit, was controversial but added to her feisty personality. It lent an aura, even bankability, although the film's budget doubled.
It is difficult to ignore her on the screen, and equally difficult to digest what she posts on the social media. Some of it is vituperative and personalised. She insists she is stating the 'truth'. Her comments on writer-lyricist Javed Akhtar are now a court case. Upon her skipping some hearings, the court has warned that if she does not show up, an arrest warrant might be issued.
Whether she says the right things rightly is debatable. Like those who rush to see her films, she also has a huge following in the cyberspace. Her right-wing 'nationalist' supporters surely outnumber her critics. She is not alone, given the addiction to be on social media these days. Professional compulsions, perhaps, but it is difficult to fathom why professionals and people in public life, otherwise presumably busy, court, even initiate controversy.
Kangana can be compared with Vidya Balan. Beginning their cinematic careers in 2006 and 2003 respectively, both are actors of the new century. They are 'outsiders', without filmy pedigree. Both are rightly credited for their choice of roles, as women of substance, performing them in ways that have changed the concept of the female protagonist in Hindi cinema. But they have different personalities. Compared to Vidya who is married into a filmy family, Kangana has been more forthright in decrying gender bias and nepotism in Bollywood. She even attacked a biggie like Karan Johar.
A better view of Kangana would need to include her rumoured and reported relationships and tiffs with Aditya Pancholi, Adhyayan Suman, American doctor Nicholas Laffarty, her courtroom spat with Hrithik Roshan and more. But who are we to judge the woman who is variously described as "free-spirited," "sexiest star", the "hottest vegetarian" and yes, the "best dressed actor"?
Her filmography, as with any artist, is a mix of flops, average and block-busters. Yet, 13 of her 35 films released so far have brought her nominations and awards, many of them in consecutive years. This is remarkable. She began with a bang in the 2006 thriller Gangster that won her the Filmfare Award for Best Female Debut. She received praise for portraying "emotionally intense" characters in the dramas Woh Lamhe (2006), Life in a… Metro (2007) and Fashion (2008). For the last of these, she also won the National Film Award for Best Supporting Actress.
Besides Padma Shri, the country's fourth highest civilian award, she stands out winning four National Film Awards and as many Filmfare Awards, three International Indian Film Academy Awards, and one award each from the Screen, Zee Cine and Producers Guild award.
Kangana plays a strong woman – strong, even if erring. Leaving out Lakshmibai, she has by and large played the city girl not ready to take nonsense from men, even husband after a love marriage. One saw her doing that in Tanu Weds Manu: Returns (2015).
This film showed her in a double-role, the slick Londoner and a Haryanvi lass. The former sends the squabbling husband to a mental asylum, without regret. As a college-going athlete, she falls for that married man who thinks she resembles the estranged wife. It seems unreal, especially in the Haryana milieu. But it is real when at the end, the Jatti shows immense maturity and a big heart. She sacrifices her nascent love and refuses marriage, so as not to ruin the 'other' girl's. The two roles are a veritable contrast. It is difficult to believe that the same actor is playing them.
ALSO READ: Sahir – The Poet Of The Underdog
In her other super-success in Queen (2014), she is an abandoned bride who proceeds alone on honeymoon, experiences life in Europe, full of fear and fun, and returns as a confident woman.
Not an English-speaking urbanite, the small-town Kangana found herself ignored in the initial Mumbai days. She has learnt the ropes, and more since, calling fellow-actress Sonam Kapoor a "mafia bimbo", Urmila Matondkar, a senior, "soft-porn star" and a junior Rhea Chakraborty a "small-time druggie". On the other hand, she has displayed refreshing flair for effortless Hindi. The same cannot be said of many Convent-educated women actors.
She has portrayed varied roles amidst phases of being type-cast, including a fashion diva, a con-woman, a druggy, a politico, even an alien. She shines, whether or not her films earn well. This has happened time and again. The Lakshmibai role earned her fame, awards and also the image of a patriotic icon. But the film did only modest business, which is surprising, considering the current political preference for nationalist themes and biographical portrayals.
Kangana has portrayed with aplomb lives of the big, real or imaginary. In Rangoon (2017), her Julia was loosely based on "Fearless Nadia", a star of the 1940s. She comes off well, but the film did not. It could not repeat the huge success of Once Upon A Time in Bombay (2010), of an actress-turned sweetheart of a mafia don.
Her much-talked, much-awaited biopic Thalaivii has opened to lukewarm audiences. Reviewers are near-unanimous in praising her portraying Jayalalithaa, the actress-turned-politician who remains one of the most remarkable personalities in recent times. The film has suffered because a) multiplex theatre chains are not showing it, b) the release was ill-timed as cinema theatres are closed due to the Covid-19 pandemic and c) she has received the 'outsider' tag for the Telugu and Tamil versions. There is no final word yet. Films do recover after faltering initially.
Amidst the Thalaivii let-down comes the news that she is to play Sita in Ramayana, The Incarnation. She supposedly beat Kareena Kapoor Khan and Deepika Padukone. The film's screenplay writer Manoj Muntashir has dismissed 'rumours', insisting that the film's promoters always wanted Kangana. All this may well help her "settle scores" with two of her rivals and give a big boost on social media.
Cinema promotes woman power as no other sector. Kangana was featured by Forbes India in their annual Celebrity 100 list in 2012, 2014–2017, and 2019. In 2017, Forbes calculated her annual salary to be ₹320 million (US$4.5 million), one of India's highest paid women.
Probably, one has already had enough of Kangana. But at 34, she has a long cinematic journey ahead. Unless politics, given her support and admiration for Prime Minister Narendra Modi, consumes her time, talent and unbound energy.
The writer can be reached at mahendraved07@gmail.com