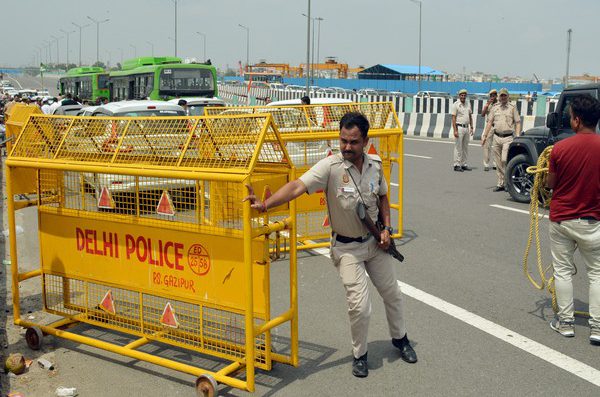 LM NEWS 24
LM NEWS 24
Kanjhawala Case: Forensic Experts Visit Sultanpuri
A team of experts from the National Forensic Science University (NFSU) in Gujarat's Gandhinagar on Thursday visited the national capital's Sultanpuri as part of the ongoing investigation into the Kanjhawala hit-and-drag case, the Delhi Police said, adding that a 'dummies' were being used to recreate the crime scene.
The five-membered team of NFSU involves professors and forensic experts.
According to the police, the forensic experts visited the crime spot on the request of Deputy Commissioner of Police (DCP), Outer Delhi, Harendra K Singh. The incident on January 1, New Year's day, in which 20-year-old Anjali Sing, who was riding a scooter, was found dead on the street, with her clothes torn off, after being allegedly hit and dragged by a car driven by five youths in Outer Delhi's Khanjawala area.
A total of seven persons, including the five occupants of the car, have been arrested in connection with the case.
Delhi Police scanned through footage of more than 300 CCTVs from the Kanjhawala and Sultanpuri areas to establish the sequence of events in the case.
Earlier, Anjali's maternal uncle claimed, that her friend Nidhi, an eyewitness in the case who claimed earlier that Ajali was drunk on the day of the incident, was part of a larger conspiracy in the matter.
"Nidhi surfaced all of a sudden after Anjali's last rites were performed. Why is it that the thought of reporting the incident to the police or us never crossed her mind? She claimed she was scared at the time. Is she not scared anymore? There is a conspiracy and she is a part of it," Anjali's maternal uncle told ANI earlier.
He said Anjali never touched alcohol, a claim corroborated by her mother as well. "My niece did not have a drink. If she was drunk that night of the incident, as Nidhi has claimed, the post-mortem report would have mentioned it. So, either the post-mortem report is false or Nidhi lied," he said.
The Delhi Police earlier said that examining the CCTV footage helped them trace Nidhi and record her statement. She claimed to be riding pillion on Anjali's scooter at the time of the incident.
A total of 18 teams of the Delhi Police are part of the ongoing probe in the case. (ANI)
Read more: http://13.232.95.176/