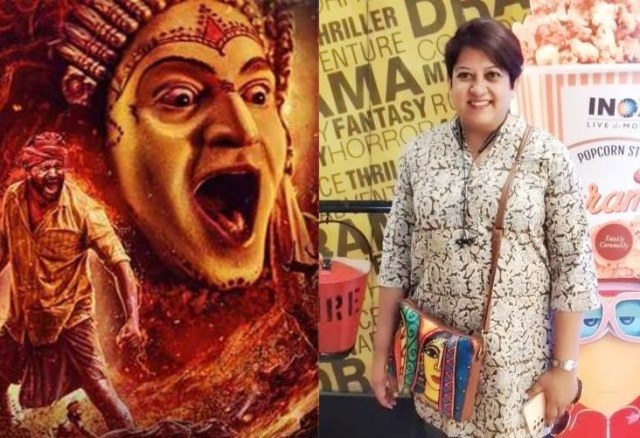 LOK ISSUES
LOK ISSUES
Kantara Is A Delightful Blend of Folklore & Spiritual Symbols
Sreyashii Sengupta, a media & entertainment professional, says Kantara, the recent blockbuster from South, tells a relatable story with relatable faces from native cultures
Kantara evokes certain feelings while inside the theatre hall and once out of it. The film builds up in a frenzy and into a crescendo. Not just with its action but with its sheer energy as per the logical progression of the storyline. It is a rustic film for the masses which has worked because of the hinge on folklore – indeed, the masses don't debate on the authenticity of myth or belief.
Rather than revivalism, it plays on notions of power of the powerless, inherent beliefs in nature and rule of the Universe, rather than the rule of the dominant castes. This is entwined with a whiff of cultural belief which has appealed to not just a single-screen audience in the south but or 'multiplex mindsets' as well, which are now becoming 'language-agnostic' and content-hungry, seeking newer modes of story-telling. It may not be the best made film nor the best cinematic experience, but what it underlines is local stories from the ground that people can identify with and which catches on like fire. Add to it emotions of justice and spiritualism and you have a winner among people who have for centuries had religion and spiritualism as a core unifier.
The story has in its heart a 'forest revolution' and a sort of guerrilla warfare. There is also the basic tenet of nature and a super, unexplained power that is stronger than humans and protects the downtrodden; this will always work. Superstition, devotion and religion are not new in India and have always been part of the social fabric, especially among the vulnerable and helpless. The film plays on these notions and the grabbing of power by the powerless. It is a catharsis marked by mass, commercial cinema. Significantly, mainstream Hinduism does not appear in the film — a demigod does.
What Rishabh Shetty's film does is reaffirm indigenous beliefs with a generic trace of timelines from the 1840s to 1990s, thus giving us a whiff of the peak end of the Veerappan era as well. Certain bits in the dialogue have a tinge of satire of this era, in the poaching or in the illegal cutting of trees. It is interspersed with intense, anthropological symbols and local beliefs with sub-plots of caste, land rights and tribal politics.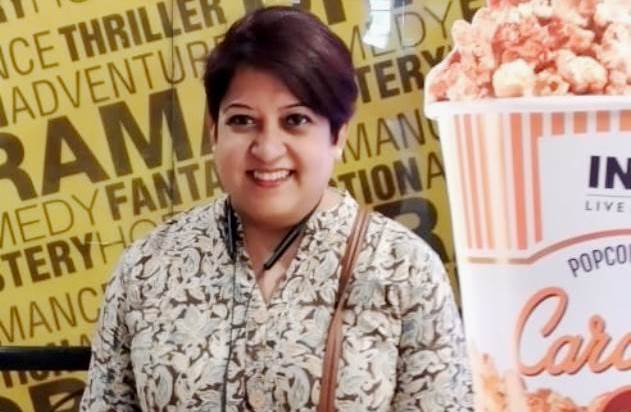 The last dance is almost a tandav by Shiva, the protagonist, with war cries of angst. The guise of folklore, spiritual symbols and native cultures is a deeper story loaded with commercial colour. This is needed for tales such as this in regional cinema. It is actually a simple tale of revolt wrapped in folklore and traditional, spiritual practices.
ALSO READ: 'Cancel Culture Is Coronavirus Of Bollywood'
Indeed, Bollywood need not be a benchmark for 'Indian content'. It does not matter what Bollywood does or does not! We need to start viewing content as 'Indian content' with a strong regional flavour, which is what audiences accept now, whereby language is no longer a concern. People want local stories that have a human connect. We have had cinema from the Hindi-film industry that has dealt with social inequality (Sadgati, Madhumati, Sujata), but they were peripheral, smaller productions or beautifully put-together stories — and not in the manner in which Kantara or Asuran have been made. Real and in-the-face.
The Hindi industry has been obsessed with stories that put glamour and glitz as priority (including how the protagonists look), with aspirational lifestyles in mega-blockbusters, where perfection is key – from sets to stories to chiselled looks of "stars". The need of the hour is human, relatable faces, and stories.
Southern cinema has never had a stereotype for the hero unlike Bollywood. The storyline would not have been authentic without Shiva. He is a tribal wayfarer and not a drop-dead-gorgeous man with charm oozing. He is relatable with an 'every day image'. Yes, there were cringeworthy moments with gender tropes and glorification of masculinity, (the extremely cringeworthy pinching of the lead actress), besides, some, very lewd dialogues. However, some bits make it real as well.
Hopefully, concepts of touch would slowly and subtly change for mass-messaging as well. Thankfully, we did not have the perverse 'item numbers' that are derogatory and so akin to Bollywood. What is phenomenal is the last act by the hero. No matter how loud, the performance was a class act.
The narrator is founder and managing director of Darpan Global, a Singapore-based production and distribution company, and CEO (South East Asia) of Continental Entertainment Pte Ltd (CEPL), Singapore. She lives in Kolkata and Singapore.
As told to Amit Sengupta