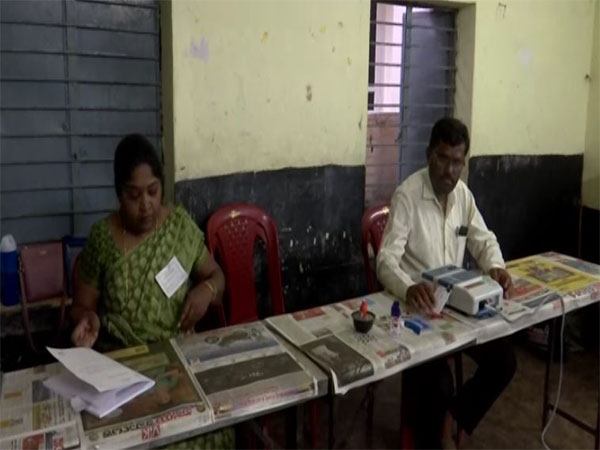 LM NEWS 24
LM NEWS 24
Karnataka : 52.18% Voter Turnout Till 3 pm
A voter turnout of 52.18 per cent was recorded in the ongoing Karnataka Assembly polls till 3 pm, the Election Commission informed on Wednesday.
At 63.36 per cent, Ramanagaram recorded the highest voter turnout at 3 pm while the B.B.M.P (South) recorded the lowest voter turnout at 40.28 per cent.
The overall voter turnout till 1 pm was recorded at 37.25 per cent, a significant uptick from 20.99 per cent at 11 am.
Polling for 224 Assembly constituencies in Karnataka began at 7 am on Wednesday. After a slow start, the turnout picked up as the day wore on.
The ongoing Assembly polls would decide the electoral fates of 2,615 candidates across parties.
In what turned out to be a high-decibel campaign phase, the incumbent BJP, Congress and the JDS went at each other and pulled out all stops and their heavyweights to woo voters.
After the controversy around its manifesto, which included a promise to ban the Bajrang Dal, the Congress tried to redirect its campaign focus back to the bread-and-butter issues and the alleged corruption on the watch of the incumbent BJP government.
However, the BJP, led by Prime Minister Narendra Modi, went big on the pledge to ban the Bajrang Dal and alleged faux pas by the party's designated translator at a campaign rally addressed by Sonia Gandhi.
In this year's Karnataka polls, the Congress (supported by the CPI), and JDS are contesting on their own, aiming to form their government with a full majority.
In the previous state polls, the Congress and JDS had contested as partners.
Bruhat Bengaluru Mahanagara Palike (BBMP) Central recorded 29.41 per cent voter turnout till 1 pm while it was 29.90 per cent in BBMP (North).
BBMP (South) saw a voting percentage of 30.68 per cent, Bagalkot 40.87 per cent, Bangalore Rural 40.16 per cent, Bangalore Urban 31.54 per cent, Belgaum 37.48 and Bellary 39.74 per cent till 1 pm.
Dakshina Kannada recorded 44.17 per cent voter turnout, Bijapur 36.55 per cent, Davanagere 38.64 per cent, Uttara Kannada 42.43 per cent and Tumkur 40.60 per cent.
The counting of votes will take place on May 13. (ANI)
Read More: lokmarg.com