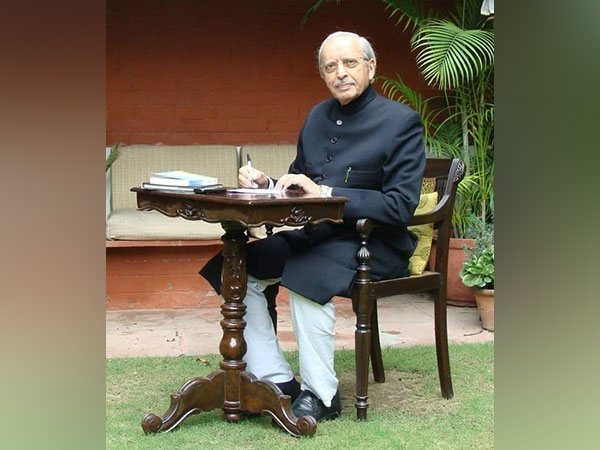 LM NEWS 24
LM NEWS 24
Kashmir Will Have Its Own Film Industry One Day: Sawhny
Film producer Ashok Sawhny 'Sahil' expressed happiness on seeing Kashmir becoming a film-shoot hub again and hoped that it will become a prime destination for the film industry.
"I appreciate the J-K government's move of rolling out a film policy for the smooth film shootings in the valley. This is definitely bringing more films, tourism and employment to the pristine valley," Sawhny said in a statement.
Sawhny also talked about his plans for shooting his next film amidst the snow-capped mountains of Kashmir.
"Whether it is the film 'Haider' or my upcoming film, I believe that Kashmir is the perfect destination for the film shootings. I have visited Switzerland almost fifty times but I have always failed to compare it with Kashmir's nature and beauty. I am also planning to shoot my next film in the valley," he added.
Sawhny even rooted for local Kashmiri artistes.
"In my upcoming film which has been shot in J-K, we have introduced the young artists to the world. We have also taken the young musicians from this place," he said.
The veteran filmmaker-poet can't wait to see Kashmir having its own film industry one day.
"I believe that if things continue to remain peaceful, Kashmir will have its own film Industry one day," he said.
Sawhny has produced and penned the lyrics of a Bollywood film recently which was completely shot in J&K's Bhaderwah region. The film titled 'Lafzon Mein Pyaar' is likely to release in theatres in July end.
Sawhny also took a stroll down memory lane and recalled how he spent his childhood days in Kashmir.
"I was born in Lahore (now in Pakistan) in 1937 and my family moved to New Delhi after the 1947 partition. My grandfather was posted as Chief Justice of J&K High Court in 1935. We used to visit Srinagar and Gulmarg. We used to have shikara rides and play golf. We also had a farmhouse in Srinagar," he reminisced.
Sawhny appealed to other producers of the industry to visit Kashmir and choose it as their favourite shooting destination.
He said he plans to release the first show of his upcoming film in Srinagar theatre.
"I hope people will visit and watch it," Sawhny added. (ANI)
Read More: http://13.232.95.176/