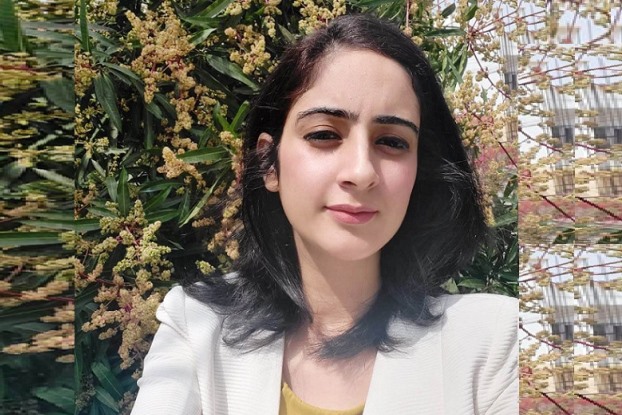 LOK ISSUES
LOK ISSUES
'Kashmir Will Never Be The Same Without Pandits'
Khushboo Mattoo, displaced from Kashmir in 1990, talks about the hope that abrogation of Article 370 gives to those Kashmiri Pandits who wish to return to their homeland
I can still recall the night of January 19, 1990 when my family, and thousands of other Kashmiri Pandits, packed whatever little we could carry and left for a safe roof. Our lives were at stake. Pandits were being threatened, a lot of them kidnapped and warned to leave the Valley or face consequences. Distraught families left in buses, trucks and Tata Sumos, to live in shanty camps of Jammu and beyond.
Since then, it has been a journey of struggle and survival. A community which was 100 percent literate, never imagined that they would be left in the lurch at one unholy stroke of midnight. The exodus also initiated the process of Islamization of Kashmir. Probably, that was the plan. Thus, as a Kashmiri Pandit, all I want is that my community should be able to return to their homeland and rebuild our lives without a shred of fear. Kashmir is incomplete without Kashmiri Pandits.
The abrogation of Article 370 and 35A brought hope for people throughout the country and particularly to Pandits. The regressive Article debarred women who were domiciles of J&K but got married outside the state from getting property rights. The West Pakistani refugees or the Valmikis who were staying in the state for decades could not be called as domiciles of J&K. But now that problem is resolved too.
No one can compensate Pandits fully for their loss. What the government can do is to make the process of rehabilitation comfortable for Pandits, both in terms of jobs and property. Maybe if we get on a rapid pace of development, the youth in our families will be able to find jobs in Kashmir. The common man of Jammu-Kashmir wants to see food on his plate and a corruption-free administration. It appears to me that the Centre has set the ball rolling.
Having said that, I know the return of Pandits to Kashmir is not easy. Returning to a homogenous Valley where 28- or 30-year-olds have never seen a Hindu in person and where the term secular is alien to public life – will be a challenge. Pandits are understandably afraid to return. Wahan darr kar rahne me kya fayda (What is the point in living under perpetual fear)? We hear news of sarpanchs, political leaders being killed every day. Pandit families will be easy targets. Who would want to return in this environment? There must be social acceptability as well. The process of reverse migration has to be gradual and the Valley citizens have to be welcoming.
In the last 30 years, Kashmir has become a milch cow. Every government and political party has milked it to their benefit. They are clueless about our struggle and how we channelised our anger, with hard work and our learning, to better our lives instead of picking up the gun. This doesn't make us weak; it makes us stronger. The guns will fall silent, not the pen.
There are people who say that by coming out of a violent Valley, Pandits got better job opportunities and quality of life. I want to tell them that Pandits lost more than they gained. Nobody is happy when one gets uprooted from their homeland. They all remember life back there so vividly. I speak to a lot of Pandits on a daily basis and half of the time we are only talking about Kashmir. Whether a Kashmiri Pandit is staying in America or Australia, he knows everything about Kashmir. He knows when it snows in Kashmir. He celebrates 'Nausheen', the first snowfall of the season year after year.
Whenever I get a chance I go to Kashmir, the first thing that strikes me is that everyone is talking in my mother-tongue. It is like homecoming, connecting with the land. This cannot happen anywhere else. A lot of my friends in Kashmir often invite us but it hurts to be treated as a guest on your own land. Who knows if we were in Kashmir, how prosperous it would have been, how healthier our families would have been. Nobody can reverse the tragedy.
I have travelled extensively in the Valley in the past five years. I would like to tell the young Pandits (or youth of any community) to visit the place themselves to know what it is like to be in Kashmir. It is not as bad as one may have imagined. The hospitality and ambience are heartening. I am not saying they should get involved politically but they should at least know about their heritage and culture. It is very important.
– As told to Mamta Sharma