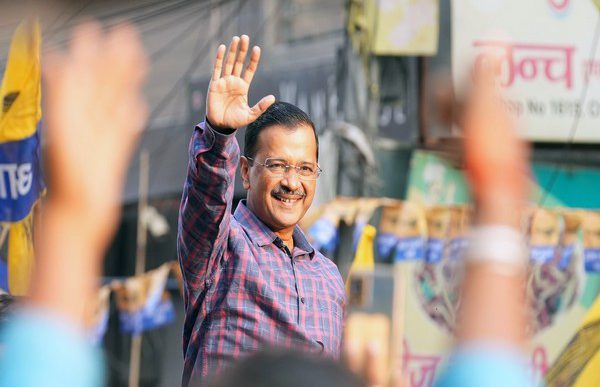 LM NEWS 24
LM NEWS 24
Kejriwal Announces Rs 7000 Bonus For Govt Employees
Delhi Chief Minister Arvind Kejriwal on Monday announced a bonus of Rs 7000 to nearly 80,000 Group B non-gazetted and Group C employees of the government ahead of the Diwali
The bonus will incur an expenditure of Rs 56 crore to the state exchequer.
In a video message CM Kejriwal said,"…We will provide Rs 7,000 as a bonus to the Group B non-gazetted and Group C employees of Delhi Government. Currently, around 80,000 Group B non-gazetted and Group C employees are working with the Delhi government".
"A total of Rs 56 crores will be spent to provide this bonus," CM added.
CM Kejriwal said that the Delhi government has "done a lot of work" in education, health, infrastructure, and public services in the last eight years.
"In this, the contribution of our workers has been very significant," Kejriwal said in his address, adding "Due to their hard work, we have been able to transform Delhi into a city of dreams".
Earlier, on November 1 the Delhi Chief Minister had announced the regularisation of jobs of several workers of the Municipal Corporation of Delhi
CM Kejriwal had said that 6494 sanitation workers had been confirmed in MCD so far adding this is a "big announcement" on the occasion of Diwali.
"Yesterday there was a meeting of the Municipal Corporation House, in which a resolution was passed approving the regularisation of 5,000 sanitation workers of Delhi. Till now we have
confirmed 6494 sanitation workers . BJP had been exploiting the sanitation workers for fifteen
years. Regularization has been their long-pending demand. Now the workers are very happy. Since the formation of our government in Punjab, we have confirmed 30,000 personnel. We will regularise those workers wherever we can," the Chief Minister had said.
Diwali is the festival of lights. It symbolises the spiritual "victory of light over darkness, good over evil, and knowledge over ignorance".
Diwali is observed on Amavasya (or the new moon), the 15th day of the month of Kartik, every year. This year, Diwali will be celebrated on November 12. (ANI)
For more details visit us: https://lokmarg.com/