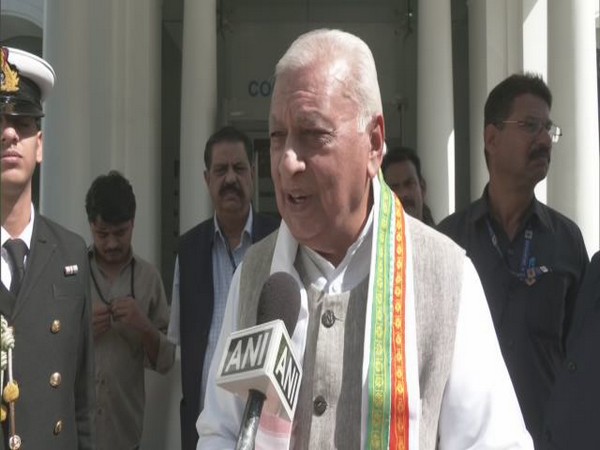 LM NEWS 24
LM NEWS 24
Kerala Governor: Triple Talaq Is Not Even Mentioned In Quran
Supporting the law against triple talaq, Kerala Governor Arif Mohammed Khan on Thursday lashed out at Chief Minister Pinarayi Vijayan for questioning the triple talaq law bought by the Modi government and said that triple talaq is mentioned nowhere, not even in Quran.
Kerala Governor's reaction came days after the CM criticised the BJP-led government at the Centre over the Triple Talaq law, questioning why the practice of instant divorce among Muslims was "criminalised when divorces happen in all religions".
Speaking to ANI, Khan said, "Whatever CM said is his own opinion. But Triple talaq is no more an issue, the law was implemented in 2019. Divorce rates have come down by more than 90 per cent. A lot of women and children's future has become secure. If somebody has a problem with it what can I do."
He further said that triple talaq is not even mentioned in the Quran.
"Divorce is everywhere, even among Muslims. But triple talaq is mentioned nowhere and there is no mention of triple talaq in the Quran. So when legislation was made about Triple Talaq, a provision was made for giving 40 lashes to the person. Since then it has been considered a criminal matter. But nowadays you cannot give 40 lashes, so there is a provision for jail," he said.
CM Vijayan had questioned the law against triple talaq and said why triple talaq has been brought under the purview of the law only for Muslims and has been brought under the category of crime.
"While divorces take place in all religions, it is only the Triple Talaq that was criminalised (through the law). Why is it a criminal offence for Muslims alone? All other divorce cases are seen as civil matters in court. However, if it's a case of divorce between a Muslin couple, then that person (husband) can be sent to jail (for pronouncing Triple Talaq to his spouse)," the Kerala CM had said.
On CM's statement that the state government will not implement the Citizenship Amendment Act (CAA) in Kerala, Governor Khan called his remarks as Vijayan's personal opinion
He also supported the CAA and said, "The statement given by the CM regarding the CAA that we will not allow it to be implemented in Kerala is his opinion. He is free to speak his opinions but nobody can stop the nation's law from getting implemented."
Vijayan had said that the CAA, a legislation brought by the Centre to facilitate grant of citizenship to minority Hindus, Sikhs, Christians, Jains and Parsis from Pakistan, Afghanistan, and Bangladesh, would not be implemented in Kerala "at any cost".
"The Centre used religion to decide citizenship through the Citizenship Amendment Act. We have already cleared our stand on it. We won't implement it here at any cost," Vijayan proclaimed. (ANI)
Read More:http://13.232.95.176/