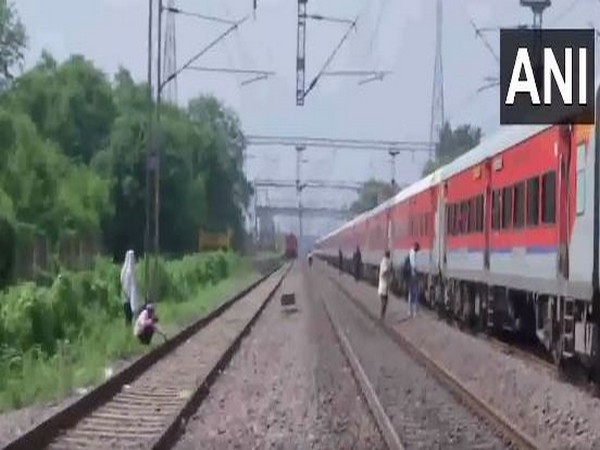 LM NEWS 24
LM NEWS 24
Khajuraho-Udaipur Train Engine Catches Fire Near Gwalior
The Khajuraho-Udaipur intercity train was halted at the Sitholi Railway Station in Gwalior on Saturday after a fire was reported in its engine.
Several passengers said that the train has been stopped for two hours after the fire broke out.
A passenger said, "We are facing a lot of difficulties due to the fire. The train has been stoppped for nearly two hours. The engine is being changed now, after this, the train will leave".
Further details are awaited.
Earlier in the day, fire had broken out in two air-conditioned coaches of the stationary Udyan Express Chhatrapati Shivaji Maharaj Terminus – KSR Bengaluru Udyan Daily Express (Train No.11301) after it reached Sangolli Rayanna railway station in Karnataka's Bengaluru, officials said.
There were no casualties as there were no passengers in the bogies in the incident hat took place at around 7.00 am. (ANI)
Read More: http://13.232.95.176/