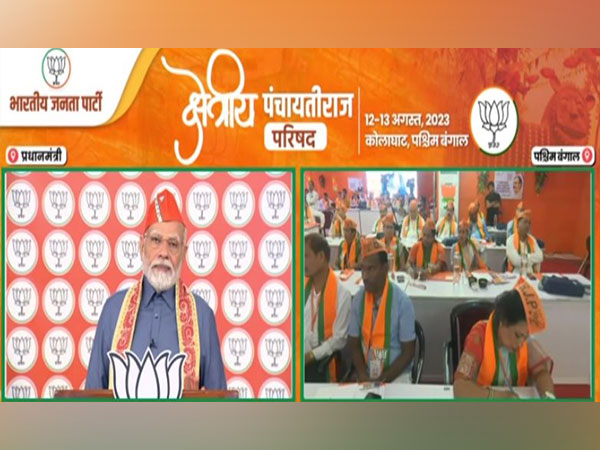 LM NEWS 24
LM NEWS 24
Khooni Khel Khela Hai, Modi Attacks Trinamool Over Bengal Poll Violence
Referring to the violence during Panchayat polls in West Bengal, Prime Minister Narendra Modi on Saturday alleged that the ruling Mamata-Banerjee Trinamool Congress had "played with blood."
"TMC ne khooni khel khela hai…," PM Modi said in Hindi while addressing the Kshetriya Panchayati Raj Parishad in West Bengal via videoconferencing.
Further, the prime minister accused the party of threatening voters and "making their life hell."
"They do anything required to ensure that no BJP candidate can file nomination…they not only threaten BJP workers but also the voters. Contracts are given out to capture booths…This is their way of doing politics in the state," the prime minister said.
He further alleged that TMC gave contracts to goons and asked them to capture the booth on the vote-counting day.
"The party had given a contract to goons and asked them to capture booths on the vote counting day. During the counting of the votes, the TMC forced BJP members out of office and did not let them even watch. When BJP won despite all this, they took out rallies against our members," the prime minister said.
Panchayat elections in West Bengal took place on July 8 and counting of the votes for 63,229 -Gram Panchayat seats took place on July 11.
TMC has won in 28,985 and Bharatiya Janata Party (BJP) 7,764 seats while Congress has secured 2,022 seats so far. TMC was leading on 1,540 panchayat seats while BJP was leading on 417, according to the State Election Commission (SEC).
Communist Party of India-Marxist (CPI-M) has won 2,409 seats and is leading in 260 seats. Other parties won 725 seats and leading on 23 seats, while independents which included TMC rebels won 1,656 seats and are maintaining a led in 104 seats.
However, voting day was marred with widespread violence, looting of ballots papers and rigging. There were reports of booth capturing, damaging of ballot boxes and assault of presiding officers from several districts such as Murshidabad, Cooch Behar, Malda, South 24 Parganas, North Dinajpur and Nadia.
Reports also emerged of ballot boxes being set on fire and clashes between political parties in different locations. (ANI)
Read More: http://13.232.95.176/