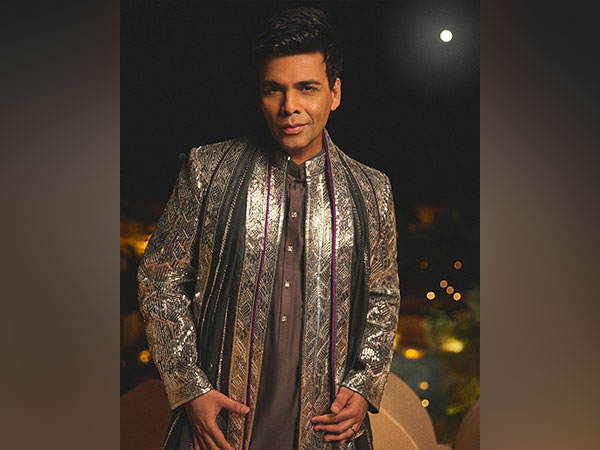 LM NEWS 24
LM NEWS 24
KJo Announces New Season Of 'Koffee With Karan'
Filmmaker Karan Johar is all set to bring forth a new season of Koffee with Karan Season 8 on Disney+ Hotstar.
Karan took to Instagram to announce his new show with a trailer video. He wrote, "Turns out, my own Konscience wants to troll me too! But screw what he thinks, I'm still brewing Season 8! #HotstarSpecials #KoffeeWithKaran Season 8 – streams from 26th October only on @disneyplushotstar!"
In the video, Karan can be seen talking to his own fake avatar about the changes he can do in the new season.
In this season Karan will bring out the fun and no-filter side of the actors.
Sharing his excitement for the show Karan Johar said, "We all know you have been eagerly awaiting for the new season of Koffee with Karan – and your wishes have been heard! After the overwhelming response and a lot of conjectures from season 7, this season let's make my friends and your favourite celebrities spill their secrets along with the no-filter conversations on the infamous Koffee couch. Coming back to Disney+ Hotstar, the new season of Koffee with Karan will be full of uninhibited chats, competitive rapid fires and a lot of conversations, which we all love! So why wait? Let's brew Koffee with Karan Season 8"
Gaurav Banerjee, Head of Content, Disney+ Hotstar & HSM Entertainment Network, Disney Star said, "Koffee with Karan S7 received a phenomenal response last year on Disney+ Hotstar. It is an iconic show and has been an audience favorite since its inception. With season 8 of Koffee with Karan, we aim to build and engage with this fandom twice as much. It's exciting to collaborate with the ace producer-director Karan Johar yet again and take the content of this season to a larger audience"
Koffee with Karan Season 8 will stream on Disney+ Hotstar from October 26. (ANI)
Read More: https://lokmarg.com/