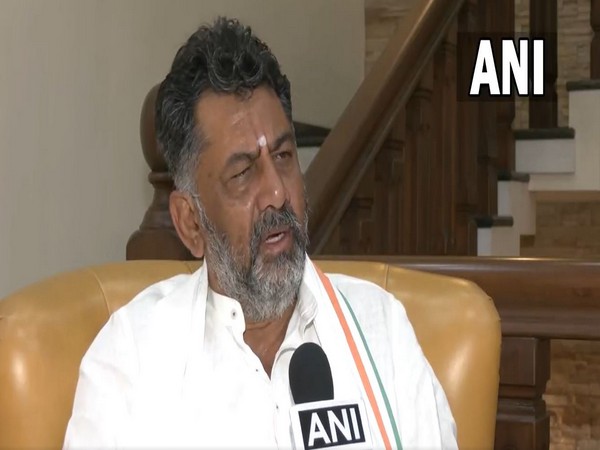 LM NEWS 24
LM NEWS 24
K'taka CM: Siddaramaiah, Shivakumar In Delhi Today, Cong To Decide
Despite Congress' clear mandate in the Karnataka assembly polls, suspense over chief minster continues with Karnataka Congress president D K Shivakumar, one of the two contenders to the post, scheduled to arrive in Delhi later on Tuesday ahead of an announcement by the party.
Congress leader Siddaramaiah, the other frontrunner for the chief minister's post, had arrived in the national capital on Monday.
Shivakumar, who celebrated his birthday yesterday had stayed behind in Bengaluru citing a stomach infection. Both he and Siddaramaiah had been called to Delhi by the top leadership of the AICC for a discussion. The Congress won 135 seats in the 224-member Karnataka assembly.
The party's central observers for Karnataka had yesterday briefed Congress president Mallikarjun Kharge on the views of the newly elected MLAs. According to party sources, Kharge will consult Sonia Gandhi, Rahul Gandhi and Priyanka Gandhi Vadra before announcing a final decision.
"The name of the next Karnataka CM will be announced in the coming 24 hours," they said.
The Congress legislative party had met late evening on Sunday in Bengaluru and passed a one-line resolution empowering Congress chief Mallikarjun Kharge to pick the head of the legislative party.
On Monday, Shivakumar said that all the MLAs are together and the call on the chief minister will be taken by the party's high command.
Speaking to ANI, Shivakumar said, "The party high command will take a call. I don't want to comment or speak anything more. Whatever I had to speak, I have spoken already. I do not want MLAs (support)…that is not important to me. Ours is a Congress block. 135 is the number and one more ally member. We all are one and will work together".
Meanwhile, Congress veteran Siddaramaiah met with the top leadership of the All India Congress Committee (AICC) at Delhi's Lodhi Hotel late on Monday night.
Siddaramaiah, who served as chief minister of Karnataka from 2013-2018, however, remained tight-lipped on the meeting and did not interact with the reporters.
DK Shivakumar's brother DK Suresh arrived in Delhi on Monday evening and met with AICC President Mallikarjun Kharge at the latter's residence.
"I have met the AICC chief. I meet him whenever I come to Delhi. The same way I met him today. Our AICC general secretaries will let you know about other issues," Suresh told reporters. (ANI)
Read More: lokmarg.com