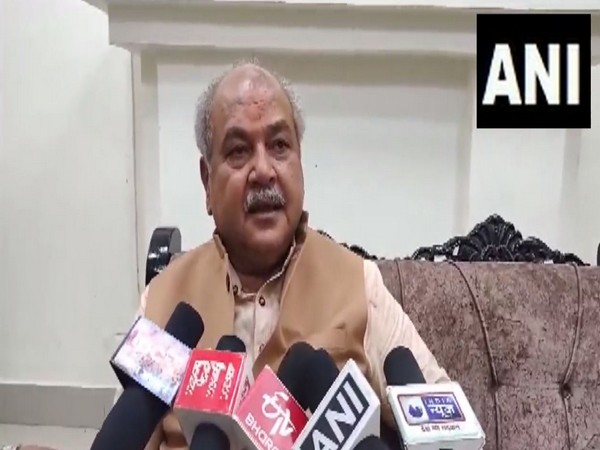 LM NEWS 24
LM NEWS 24
Law Will Take Its Course: Union Min Tomar On Sanjay's Arrest
Union Minister Narendra Singh Tomar slammed the opposition over the arrest of Aam Aadmi Party MP Sanjay Singh by the Enforcement Directorate in the Delhi liquor policy case and said that the law will take its course against those who indulge in corruption.
Speaking to the Media, Tomar said, "The law will take its course against those who indulge in corruption. PM Modi said that I will neither eat nor allow anyone to eat. Dishonest people should be more careful. Corruption is involved and that is why the CBI and ED have swung into action. ED and CBI get paid to work against dishonest people."
The arrest of Sanjay Singh is the second high-profile arrest in the case after former Delhi deputy chief minister Manish Sisodia.
The federal agency on Wednesday morning raided the residence of AAP leader Sanjay Singh in connection with the now-cancelled liquor excise policy in the national capital. The development followed closely on the heels of the ED's raid on the premises belonging to two of Sanjay Singh's close aides in the same context.
The case connects with claims that Singh and his partners played a part in the Delhi government's decision to give licenses to alcohol shops and merchants in 2020, causing losses to the state exchequer and violating anti-corruption laws.
Meanwhile, Delhi Chief Minister and AAP Supremo Arvind Kejriwal condemned Singh's arrest stating, "The arrest of Sanjay Singh is completely illegal. This shows Modi ji's nervousness. They will arrest many more opposition leaders till the elections".
Also, the AAP MP's arrest triggered sharp reactions from the leaders of the INDIA alliance.
Rashtriya Janata Dal (RJD) leader Manoj Jha said, "It is not the ED that has arrested Sanjay Singh, he has been arrested by the unit of BJP that comprises ED-IT-CBI. Dark days have begun…In this era of dictatorship, jo dar gaya wo mar gaya. The dictators themselves are scared. This fear will be retaliated against soon".
The AAP is also set to hold a protest outside the BJP headquarters on Thursday opposing Singh's arrest. (ANI)
Read More: https://lokmarg.com/