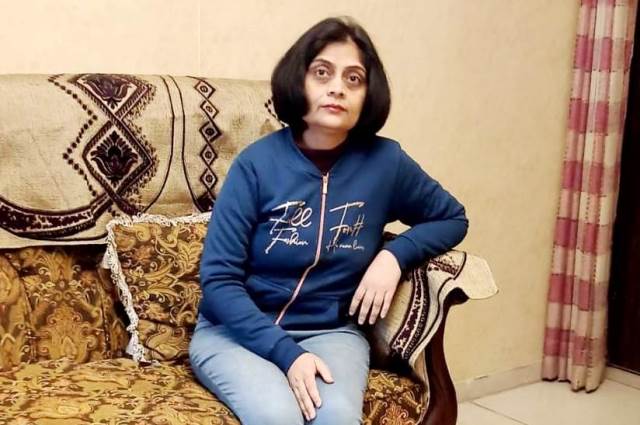 LOK ISSUES
LOK ISSUES
'Learn From Turkey, Carry Out Safety Audit of Highrise Buildings in NCR'
Reena Kachroo (39), who lives in a high-rise housing complex of Greater Noida West, says the deadly earthquake in Turkey holds valuable lessons for Indian city planners
Even a casual search on the Internet will tell you that India has been classified into four major seismic zones and parts of Delhi and northern Uttar Pradesh fall in Zone IV, which carries the highest risk of earthquakes. I live in one of the many high-rise residential complexes of Greater Noida West, and after seeing the frightening visuals of recent earthquakes in Turkey, I wonder if these multi-storey apartments can withstand similar seismic shocks.
I have been living in this house for seven years now. There have been multiple complaints about seepage on walls, leakage of pipes, plaster coming off the ceilings, quality of elevators etc. And now I am scared if such buildings can stay safe in the event of a quake.
From this platform, I make an appeal to all concerned citizens to raise their voice for a structural safety survey of all the high-rise housing complexes in Delhi-NCR. I also request Prime Minister Narendra Modi, Chief Minister Yogi Adityanath and urban housing authorities to ensure safety of the large number of residents in the region in the light of the deadly earthquake in Turkey and Syria.
Many would remember how in July 2018, there was a twin-building collapse in the Shahberi area of Greater Noida, which left nine people dead. A subsequent IIT Delhi audit had then found that 98 percent of buildings in that area were "dangerous". In its 'Building Structural Safety Audit' of 426 buildings located in Shahberi village in 2019, the IIT report recommended that structural survey, analysis, testing and strengthening programmes be followed for the constructions.
ALSO READ: 'Gr Noida Authority Must Wake To Traffic Terror'
Many buildings across NCR are getting old; rising complaints of seepage and plasters coming off indicate their erosion. Residents need to know the structural safety of the buildings they are living in. The Turkey-Syria tragedy holds valuable lessons for others. There should be immediate intervention from state departments, and residential associations may contribute financially to ensure the audit and subsequent strengthening measures.
There are a number of buildings across NCR that had been abandoned after primary construction. Later construction work was restarted and the buildings were completed without checking the 'longevity and the damage to the structure'. There is no check on builders abandoning under-construction projects for years together and then restarting it. Such buildings may be at higher risk of a natural disaster.
Ideally, structural safety audits should be held in Govt supervision every 5-10 years to keep a check of thesafety of the flats, overall health and performance of a building and to ensure the safety of the residents against any possible earthquakes. For buildings beyond 30 years, it must be done once every three years.
Utmost care must be taken to ensure the safety of the occupants of the buildings and the survey and testing team. Buildings must be evacuated and sealed where signs of structural distress, including tilting and cracking, are visible. It's high time that our government learned a lesson from Nepal and Turkey earthquakes before it is too late.
As told to Deepti Sharma