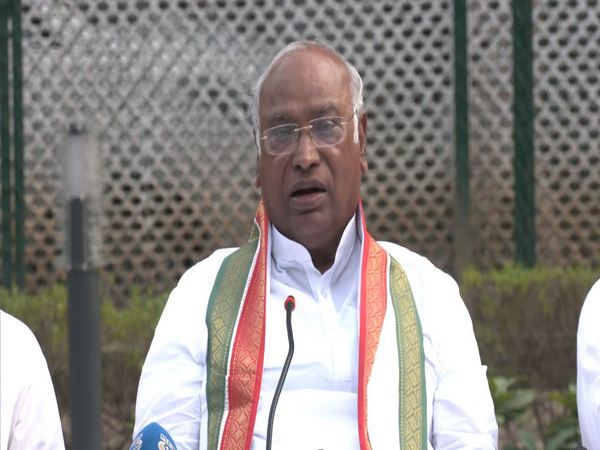 LM NEWS 24
LM NEWS 24
Let's See In How Many Hours Rahul Is Reinstated: Kharge
Congress president Mallikarjun Kharge on Friday hailed the Supreme Court's stay on Rahul Gandhi's conviction in a 2019 defamation case and called it a victory of democracy and the Constitution, adding that it will be seen how long will it take to reinstate him after the Supreme Court relief.
"Satyameva Jayate….we all are happy and welcome the judgement of the Supreme Court. It is not only the victory of Rahul Gandhi but a victory of democracy and the Constitution…It's a victory of people. Rahul Gandhi was disqualified within 24 hours. Let's see in how many hours is he reinstated," Kharge said while addressing a press conference in the national capital.
The Congress said the apex court judgment "is a strong vindication of truth and justice".
Adhir Ranjan Chowdhury said he will write to the Lok Sabha Speaker Om Birla to revoke the disqualification of Rahul Gandhi from the House following the apex court order.
"It's a happy day…I will write and speak to Lok Sabha Speaker today itself," Adhir Ranjan Chowdhury told ANI.
"This is the victory of truth. This will prove costly for Prime Minister," he said.
Chowdhury sought to raise the demand for revocation of Rahul Gandhi's disqualification in Lok Sabha on Friday.
He said he will also make the demand on Monday.
"We were overjoyed when the SC pronounced its decision. Rahul Gandhi's absence from the Parliament was felt. Through Point Of Information, I told the Chairman in the Parliament about the SC's decision & said that his membership should be reinstated at the earliest…Truth won today…," he added.
Congress general secretary Jairam Ramesh said Rahul Gandhi has "refused to bend" despite the relentless efforts of the BJP.
"The Supreme Court judgment is a strong vindication of truth and justice. Despite the relentless efforts of the BJPs machinery, @RahulGandhi has refused to bend, break or bow, choosing instead to place his faith in the judicial process," Jairam Ramesh said in a tweet.
After his conviction in the case, Gandhi was declared disqualified as MP from Kerala's Wayanad on March 24 following notification of the Lok Sabha Secretariat.
The apex court, while granting relief to Gandhi, said the ramifications of the trial court's order are wide.
Not only was Gandhi's right to continue in public life affected but also that of the electorate who elected him, the bench said.
Congress leader was sentenced to two years in jail on March 23 under sections 499 and 500 (defamation) of the Indian Penal Code (IPC) in a case filed by Purnesh Modi.
At a rally in Karnataka's Kolar in April 2019, Rahul Gandhi, in a dig at Prime Minister Narendra Modi, said, "How come all the thieves have Modi as the common surname?"(ANI)
Read More: http://13.232.95.176/