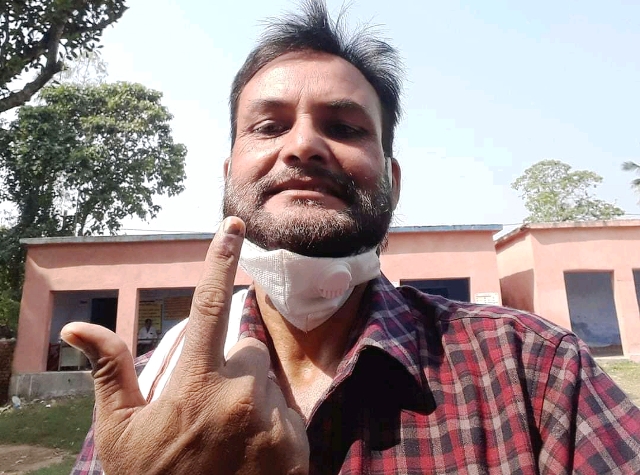 LOK ISSUES
LOK ISSUES
'Life In Lockdown Weighs Heavy On Voters' Mind'
Brajesh Singh, 48, an advocate in Banka district of Bihar, cast his vote in the first phase of state elections. An active social and political activist, Singh says lockdown blues weigh heavy on the electorate's mind
I take each and every election seriously, right from the Bar Association to the Lok Sabha. Anywhere that my voice counts, I ensure that my vote speaks as well. It wouldn't be an exaggeration to say I have voted every time since I turned 18.
This is why voting in the first phase of Bihar Vidhan Sabha election was so important to me, especially in a year when the pandemic has brought unprecedented changes to our lives. Our voting booth was nearly 1 km from my house in Kumhratari village (a part of Katoria Community Development Block) in Banka district and catered to nearly 800 voters.
I went there early morning and was happy to see that strict rules for social distancing were in place. Circles had been drawn and people were expected to stand inside them while waiting. We were around 60 people at the booth and everyone had a mask on.
There were separate lines (or circles) for women and senior citizens. Senior citizens were being aided properly by the election staff and there was a general atmosphere of kindness and understanding. This time many women and senior citizens turned out to vote because the pandemic has shown them how each vote counts and how important it is to choose a sensitive leader who is socially and emotionally aware of the electorate. The lockdown measures hit people hard in Bihar and I believe the voter have polled keeping in mind how they were treated by their leaders during these difficult times.
Since I actively worked with NGOs, local youth groups and other leaders at the beginning of the lockdown in providing dry rations and other essential items to the marginalised sections, I was aware of the prevalent mood of public. Katoria has a sizeable population that used to work outside in big cities and swathes of migrant labourers returned home between March and June this year. Many have voting rights but often missed exercising them as they were away from their native place. This time many of those people turned up to take part in voting.
Apart from being a voter in Katoria, I also actively campaigned for the BJP candidate for Jamui district (Shreyasi Singh). I basically acted as a communicator between Ms Singh and the local populace. Shreyasi is an Arjuna Award recipient in shooting (double trap) and this year was her first foray into active politics.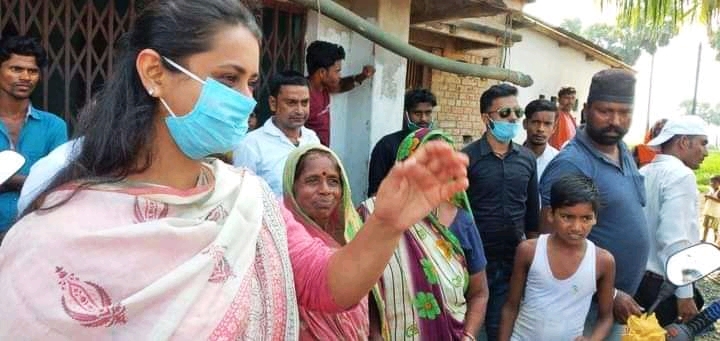 Both her parents Digvijay Singh and Putul Kumari were actively engaged in politics as well. I kept shuttling between Jamui and Katoria, all the while trying my best to ensure that social distancing was maintained at all events and programmes.
No doubt it has been tough but no voter wants a repeat of the lockdown (or the pandemic) and most listened to our pleas to practise social distancing and undertake hygiene measures during rallies etc. I have been on the road for the last month or so and I can say this is a historic election. People are voting for how they were treated in the past (lockdown), the present and the future (they want a proactive leader).