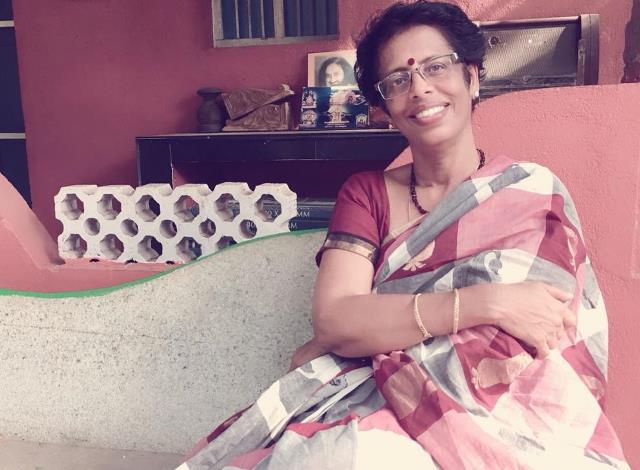 LOK ISSUES
LOK ISSUES
'Life In Quarantine Aboard An Egyptian Ship Was Awful'
Vanita Rengaraj, 64, was among 17 Indians who were stuck on a Cruise on the Nile when one of the passengers was diagnosed with Coronavirus. Rengaraj recalls her ordeal and the journey return home
I have taught History for 27 years at the NGM College in Pollachi, Coimbatore and it is my love for History that brought me to a close brush with coronavirus. Our 17-member group of senior citizens had left for Egypt on February 29 for a nearly week-long trip, with three nights booked on a cruise ship on the Nile called A Sara.
Things were fine and we were able to enjoy the pyramids, the dams, the temples and even our first day (March 4) on the ship. The following day, chaos and confusion took hold and everyone on the ship was scared because a person on the ship had tested positive of Covid-19, and the tally of affected cases kept increasing and reached 30 (total number of passengers on the ship was 120).
Our ship was in Luxor and by then other parts of Egypt had also started reporting Coronavirus cases. On March 6, Egyptian health officials including 10 doctors made their way to our ship. With my medical history of having various heart conditions (including pacemaker), hypertension, breathing problems, diabetes and thyroid, I was worried I would not have strong immunity and would be infected.
By March 7 all the tests had been done and only one Indian, a male engineer from Chennai, was seen as a suspect while all other in our lot tested negative for Coronavirus. But our ordeal didn't end there. The kitchen on the ship had closed down; the dining hall was out of bound; and we were asked not to interact with each other. Due to age many of us were already taking in a lot of medicines and lack of good food (we were given only grilled chicken and rice) we were worried our immunity could go down even further. We were desperate to get out of the ship.
Things began to move only when the Egyptian media took up our case. It is then that my daughter Saranya sprang into action and contacted the Indian media, as well as the Indian and Egyptian embassies. We were moved from Luxor to the military hospital in Alexandria, nearly 500 miles away. From March 7 to March 12 we kept getting more and more worried about our fate. We had tested negative for coronavirus but were unable to leave for India. We were being asked to be in quarantine for 14 days. However, when we had already tested negative there was no point being quarantined in a country where the disease was spreading fast. Meanwhile, my daughter was making frantic calls to all embassies concerned.
Finally a solution was reached after the French and Indian government put pressure on Egyptian authorities. We were allowed to leave Alexandria. I took a flight from Luxor to Cairo, Cairo to Mumbai, and Mumbai to Hyderabad and finally from Hyderabad to Coimbatore and from there I came home to Pollachi via road. All in the span of one single day! Can you imagine how taxing four flights plus travelling by road would have been for a senior citizen in a single day?
I am thankful to the Indian embassy officials in Egypt who were very cooperative and calmed our fears. They came with us till the airport. I am also thankful to the flight crew who were attentive to even the smallest discomfort. We were crying while returning home. We would finally be able to see family and friends again. We finally reached India on the night of March 12.
I am still practicing social distance in my home in Pollachi and friends are scared to come and meet me though my husband and I have tested negative for coronavirus. However, I don't mind. People should better be safe than be sorry. As of now, my work with the various NGOs and the schools for the underprivileged that I run in Tamil Nadu, have come to a halt.
I read about how many Indians are trapped in Italy and would request governments across the world to let those people who have tested negative go back home. We need the support of our families as well as need to support our families in times like these. Also, from now on I have decided to take travel advisories seriously. It is okay to lose money but we should always take care of our health first and foremost.