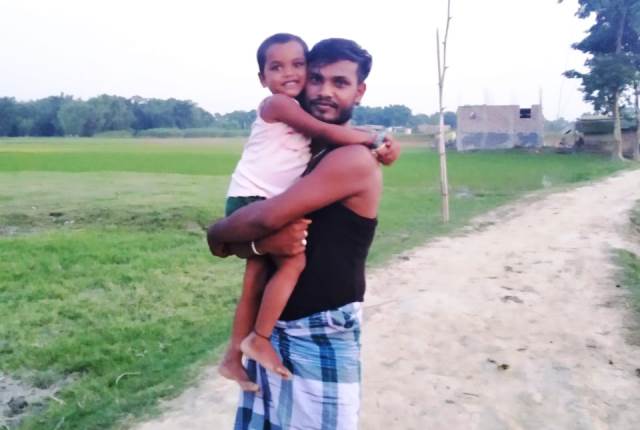 LOK ISSUES
LOK ISSUES
'Lockdowns, 1st Wave, 2nd Wave… Life Is Tough For Migrants'
Mohammad Manan, 25, a migrant worker who came to Delhi-NCR from Bihar, says he has survived so far but is worried about an impending third Covid wave
I came to Delhi- NCR nearly a decade ago for work. Supporting a family is no easy task but I was managing it fine until the pandemic struck. Since then, things have gotten very confusing and uncertain. The recurring lockdowns, the first wave, the second wave, it is a difficult time for everyone.
After the first wave last year, we thought we had survived the virus. But then came the second wave and I had to return to my village Sonbarsha in Saharsa district (Bihar) to be with my ageing parents. Most migrant workers from the locality I live in left for their native places as they did during first lockdown. We braved the first wave, but the second wave was worse than the first, so we decided to leave.
Lockdowns have impacted everyone's earnings, be it migrant workers like me or people who run businesses. Everyone has been worried about their job or business security. I went home in April and came back in June-end, so basically I stayed in Bihar for two months. I strained my savings to travel in Three-Tier AC in the train because I was worried about contracting the virus. After all I was going back to earn a living and couldn't afford to fall sick as soon as I entered the city of my livelihood for so many years.
When I reached Ghaziabad (NCR), unlock had begun and someone else had been hired in my place at the optical shop I worked for. I spent two weeks in agony not knowing what I would do for a living and applied at various places. A family of six is dependent on me. My wife works as a domestic help and supports the family, but in these times one needs to have enough savings. Kabhi medical help ki zaroorat ho to hamare pas hath me kuch paise hon (there should be reserve cash for medical situation).
Luckily I got my old job back. I wish there were work opportunities in my village too. Those two months I earned nothing.
Even though I have my old job back, predictions of a third wave has me worried. What will we do if it is even more dangerous than the second and the lockdown stricter and longer? So many business days that have gone waste. Every month I send some money to my parents and God forbid if anyone contracts the virus! I wish the government improves the healthcare facilities in rural areas and also figured out ways to support people who have lost their jobs or whose businesses were impacted.
Right now, we are just about managing somehow but my biggest strength is my wife's optimism and courage. She says we need to take one day at a time, and be thankful for each day that we have survived. She says even though our position is shaky we can keep figuring out newer ways to earn. I have picked up some tailoring skills and do minor alterations etc and get paid for it.
So we believe God helps those who work hard. My workplace is around 15 minutes away from my home and I use my cycle to commute. Thank God I use a cycle, with the price of petrol shooting up continuously driving a bike is a costly affair.
As Told To Yog Maya Singh