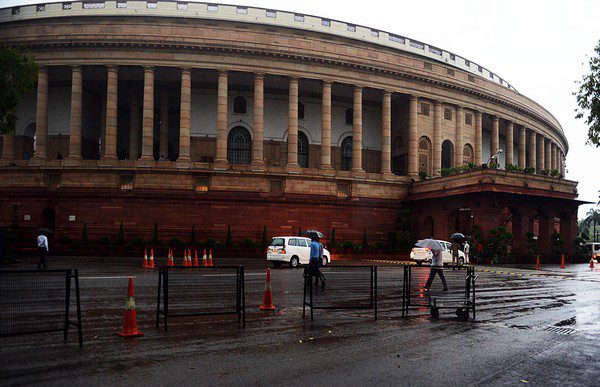 LM NEWS 24
LM NEWS 24
Lok Sabha, Rajya Sabha Face Disruptions On Manipur Issue
Lok Sabha and Rajya Sabha faced disruptions on Thursday over demands of opposition members related to the Manipur situation and both Houses were adjourned amid the ruckus.
While the Lok Sabha saw an adjournment soon after it met for the day, the Rajya Sabha was first adjourned till 12 noon and then till 2 pm.
Rajya Sabha saw noisy scenes almost from the beginning of the proceedings. Opposition party members raised slogans over their demands related to Manipur situation including discussion under Rule 287. Many opposition members were wearing black clothes.
External Affairs Minister S Jaishankar, who made a statement on 'Latest Developments in Foreign Policy', faced constant interruptions as opposition members raised slogans.
The ruling party members also countered them by raising "Modi, Modi" slogans briefly.
Chairman Jagdeep Dhankhar said that the decade belongs to India and the rise of the country is unstoppable. Dhankhar referred to his visits abroad as Deputy Chairman and said it is a great honour to be a citizen of India.
He asked members if they had supplementaries on Jaishankar's remarks but the opposition members kept raising slogans in support of their demands including a statement from Prime Minister Narendra Modi on the situation in Manipur.
Leader of the House in Rajya Sabha, Piyush Goyal referred to black clothes worn by Opposition MPs and said "people who are wearing black clothes can't understand the increasing power of the country" and their "future is black".
"Unfortunate that politics is being done even on such a serious matter. This is a matter of India's honour, a matter of India's emerging image before the world…I think that the people who are wearing black clothes can't understand the increasing power of the country….Their present, past and future are black. But we hope there will be light in their life too…," he said.
The Chairman adjourned the House till 12 noon amid noisy scenes.
When the House reassembled, the Chair asked Leader of Opposition Mallikarjun Kharge to make his remarks.
However, the members from treasury benches raised slogans over the black clothes worn by opposition MPs.
Kharge said ruling coalition members were interrupting the proceedings and his speech. "The government itself is obstructing…" he said.
The Chair adjourned the House till 2 pm amid the ruckus.
In Lok Sabha, Speaker Om Birla took up the Question Hour but opposition members raised their demands relating to Manipur. The Speaker had on Wednesday admitted the no-confidence motion moved by opposition members.
The opposition members have demanded that it should be taken up on Thursday.
The Speaker referred to opposition members showing placards and raising slogans and coming near the podium and said that protecting dignity of the House was a collective responsibility.
He said people have elected MPs to raise their issues and not cause disruptions.
"The entire country is watching. This (behaviour) is not right," he said.
He then adjourned the House till 2 pm.
The monsoon session of Parliament has seen disruptions since its beginning on July 20 with opposition members pressing their demand for detailed discussion on Manipur and a statement from the Prime Minister. (ANI)
Read More: http://13.232.95.176/