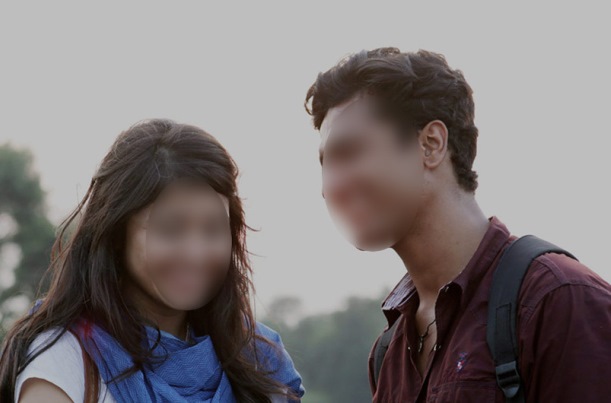 LOK ISSUES
LOK ISSUES
'Love Jihad Law Kills Beti Bachao, Beti Padaho Spirit'
Pooja Behl feels the proposed 'Love Jihad' law by the UP Govt is perhaps an attempt to disintegrate an inter-faith, pluralistic society and will create more trouble than solutions
I am a 23-year-old professional from Lucknow working in the finance sector and I am in a relationship with a person who practises a different faith than mine. We plan to marry in a couple of years from now, when we have both achieved a certain level of financial stability, independently. Of late, I have been reading and hearing a lot about 'love jihad' as well as a proposed law to discourage it.
Willy-nilly, this law amounts to: Beti Bachao, Beti Padhao, lekin beti ke decision pe fir bharosa mat karo (Use slogans like 'save the daughter, educate the daughter', then do not allow her to take her life decisions, or impose your worldview on her). Apparently, this is the signal being sent by the government in Uttar Pradesh.
If you educate your daughter, understand that she is going to have a mind of her own, and definitely a heart of her own too. Of course, one does take family into consideration, but these are family matters that should be sorted within the family as to who a person wants to marry. The courts/government shouldn't interfere into it.
If a person is wise enough at 18 to vote and choose their leaders who have the huge and nuanced task of running a country, they are also wise enough to choose their life partners. Just because of one case (Priyanka Kharwar and Mohammad Salamat), the government cannot make people think that it is the norm elsewhere too. The earlier ruling given in that case has anyway been overturned now.
The real name of the 'Love Jihad' Bill is Vidhi-Viruddh Dharmantaran Bill, which takes into account forced conversions of all religions and not only by Muslims. But in popular parlance because of the word 'Jihad', only Muslims will be impacted. I feel they are trying to please both the intellectuals and non-intellectuals with this word-jugglery.
As someone who is in love with a Muslim man, I find this process in extremely bad taste. One does not take a likening to someone on the basis of their caste, community or faith etc. One merely takes a person's heart into consideration, as to how that person makes one feel and how we feel when we care for them and their loved ones and families.
It is important for a country's social structure that people live in happy marriages. If someone complains to the authority about problems in their marriage, then the government and courts may intervene. But bringing in the 'Love Jihad' kind of laws would be pre-empting things so far into the future that it becomes more of a problem than a solution.
My partner and I have talked marriage and we respect each other's faiths and no one is going to convert to another's faith. Our identity is for a large part dependent on the faith we practice and is one of the major reasons we fall in love with people. Someone who loves another truly wouldn't want to change anything about that person, not even an inch, asking them to change the whole way they 'practice' (perfecting) their faith is totally out of question.
My parents have raised me very lovingly and we always listen to each other's opinions respectfully. Open-minded and communicative parents leave their children a beautiful legacy and I wish, like parents, if the government really saw love jihad as such a huge issue, they should have initiated dialogues about it, rather than using it as poll rhetoric. I had never heard of the term 'love jihad' as a child, I started hearing it only in the recent years. I hope I stop hearing it soon.
(Representational picture used to keep the identity of narrator anonymous)