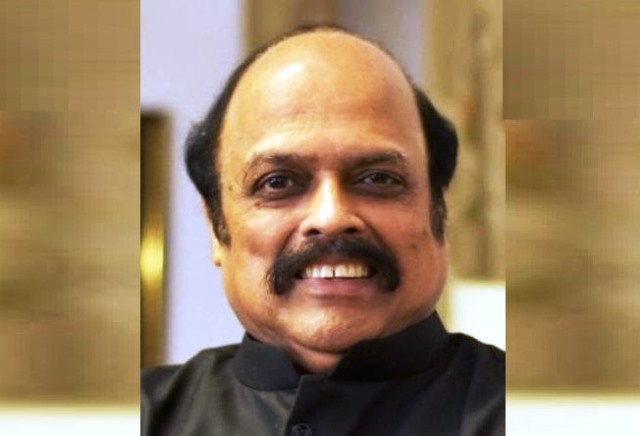 LOK ISSUES
LOK ISSUES
'Lulu Namaaz Row Shows Lucknow's Fall To Hardliners'
Sharat Pradhan, a Lucknow citizen and eminent journalist, says it is sad that Ganga-Jamuni tehzeeb has given way to Namaaz-Sundar Kand conflict
Lucknow, the city of Nawabs, once known for its adab, tehzeeb, and communal harmony is gradually losing it all to hardliners. One glaring example is the recent Lulu Mall namaaz controversy, which I found laughable to say the least.
Let us recall what happened: A few people were seen offering namaaz in the newly-opened shopping mall. A video of the incident was widely shared on social media. This enraged some Hindu right-wing activists so much that they tried to recite Hanuman Chalisa and Sundar Kand (a chapter from the Ramayana) on the same premises in reprisal. The media played it up to the gallery and it captured headlines for weeks. This is plain absurd? And all of this happening in Lucknow makes it even more reprehensible.
According to one view, the namaaz offered in the mall was a violation of the ban on religious activities in public places. However, the mall is a private property and in this case, the police can't take any action unless a complaint is filed by the owner of the property. So, the UP Police made the mall administration file a complaint in order to take action against those who offered namaaz in the mall.
In this whole controversy, the role of police administration is intriguing. Since the mall was inaugurated by Chief Minister Yogi Adityanath himself in the presence of its owner Yusuf Ali, the UP Police couldn't take their usual course of action – bashing Muslims. They tried to monkey-balance it by acting against the people from both Hindu and Muslim communities.
This controversy is also the result of an entire build-up which was created much before the mall was inaugurated. Fake messages were circulating on social media and WhatsApp groups that the mall will employ only Muslim boys and Hindu girls, an attempt to fan the Love-jihad anxieties.
The entire episode seems to be politically motivated. Earlier, we saw protests from offline retailers against e-commerce companies. Now, small businesses are enraged with the launch of this huge mall in Lucknow. They see sprawling shopping centres as a threat to their small stores.
One more thing which puzzled many was the inauguration ceremony. The chief minister himself was present. Many Hindu hardliners were unhappy with this. They couldn't digest the fact that their 'strong' leader is seen befriending a Muslim.
But behind Yogi's appearance, there was a compulsion. First, it was a huge business investment in the capital of the state, around ₹2500 crore by some estimates. Second, the owner Yusuf Ali has a very amenable relationship with Prime Minister Narendra Modi. Thus, Yogi couldn't have missed the attendance.
Meanwhile, the recent controversy also sheds light on the present situation in the country and, especially, in Uttar Pradesh. Everything has now been given a communal colour. The saddest part is the city of Lucknow which was known for its Ganga-Jamuni tehzeeb is in the news for namaaz-sundar kand dispute.
As told to Md Tausif Alam