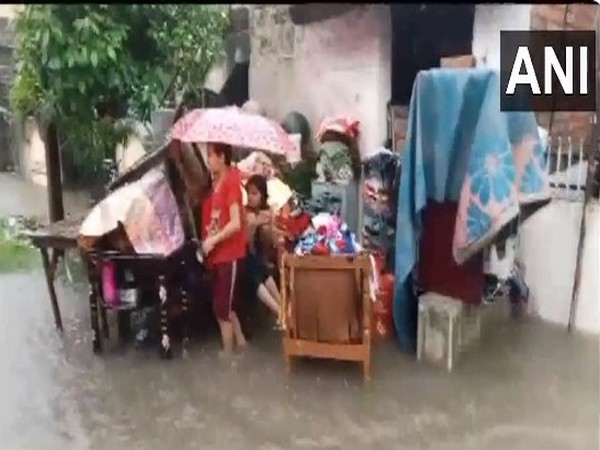 LM NEWS 24
LM NEWS 24
Maharashtra: Mi-17 V5 Helicopter Deployed To Evacuate People In Yavatmal
With heavy rains lashing Maharashtra's Yavatmal, Mi-17 V5 helicopter has been inducted from Nagpur to evacuate 40 people who have been stranded due to floods.
"Based on the requisition of the District administration, one Mi-17 V5 helicopter is being inducted from Nagpur to evacuate 40 people stranded due to floods in Yuvatmal district," said Wing commander (Wg Cd) Ratnakar Singh, Defence PRO Nagpur.
With heavy rains lashing Maharashtra's Yavatmal on Friday night, many residential areas in the district were inundated, and water also entered several houses on Saturday.
As per locals, it rained for around four hours at night and they woke up to flooded streets and rainwater entering their houses.
"It started raining heavily around midnight, and when we woke up in the morning, we saw our house submerged in water. Currently, the water has entered our house and our furniture including sofa, fridge, ration got submerged in the water," said a local.
Locals said that over 500 houses have been inundated.
"Yavatmal hasn't witnessed this amount of rainfall earlier. Water started entering people's houses at 4 am and till now over 500 houses have been submerged," Sujit Rai, one of the residents said.
Earlier on Friday, train services in Mumbai and adjoining areas were disrupted following waterlogging due to heavy rains in Maharashtra.
Waterlogging at Kurla station of the Harbour Line Down from Wadala to the Mankhurd section, suburban traffic was closed as a safety precautionary measure for a brief period. Rest assured, all sections were running. UP Harbour Line trains were running, the Central Railway Chief Public Relations Officer (CPRO) said on Friday.
Maharashtra has seen a flood-like situation in various parts of its districts owing to incessant rainfall in the state.
Regional Meteorological Department has predicted heavy to very heavy rainfall at a few places in several districts including Palghar, Thane, Mumbai, Raigad, Ratnagiri, and Sindhudurg. (ANI)
Read More: http://13.232.95.176/