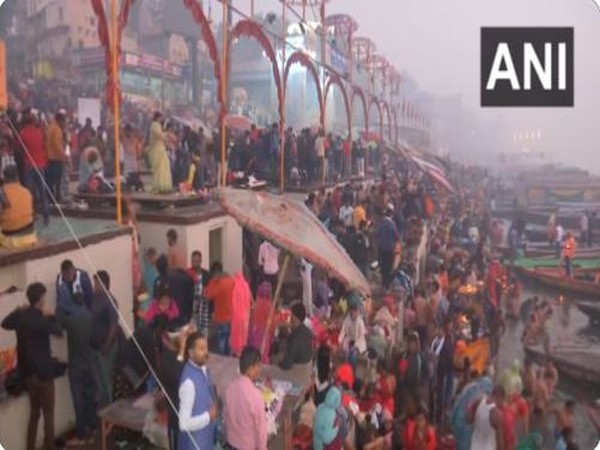 LM NEWS 24
LM NEWS 24
Makar Sankranti: Devotees Take Holy Dip In Ganga In Varanasi
On the occasion of Makar Sankranti on Saturday, thousands of devotees took the holy dip in the river Ganga in Varanasi, Uttar Pradesh.
As devotees flocked to the river for the holy dip on the occasion of the harvest festival, a huge crowd was seen on the Varanasi ghats queuing up to offer prayers to the sun god.
To ensure that the tourists take the holy dip safely, bath kunds have been developed on floating jetties. Handicraft, ODOP, GI. Product stalls have been integrated with the tent city which will act as a sustainable economic platform for the local population.
Makar Sankranti is a festival in the Hindu calendar, in which devotees make offerings to the deity Surya. The day marks the first day of the sun's transit into the Makara, marking the end of the month with the winter solstice and the start of longer days.
Makar Sankranti, which is one of the most auspicious times in the year that marks the transition of the Sun from Dakshinayan to Uttarayan.
Observed on January 14 every year, the festival is known by various names in different parts of the country such as Pongal, Bihu, and Maghi. Devotees in several parts of the country performed rituals at different ghats.
Several Hindu devotees and Naga Sadhus from different parts of the country gathered at Kolkata's Babu Ghat to take a holy dip during Gangasagar Mela on the occasion of Makar Sankranti. (ANI)
Read more: http://13.232.95.176/