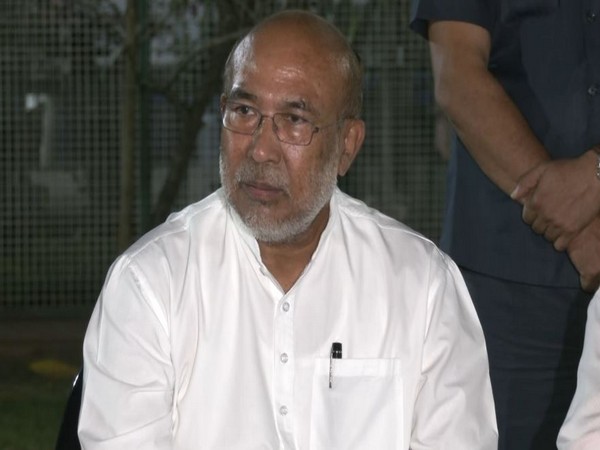 LM NEWS 24
LM NEWS 24
Manipur: First Arrest Made; Biren Says Capital Punishment For Culprits
Manipur Police has made its first arrest in the case registered in connection with the video of the incident in May this year in which two women being paraded naked in Manipur, chief minister N Biren Singh said on Thursday.
"Last night at around 1.30 am, we arrested the main culprit," the Manipur chief minister told ANI.
A video of the two-month-old incident had gone viral evoking sharp reactions from various political parties and triggering outrage.
Speaking to ANI, the Manipur chief minister said, "This is an inhumane act…so we have condemned this immediately…we instructed police to immediately act and arrest the culprits."
"Every man every human being will condemn this act," Singh said adding that they will seek for the perpetrators to get punishment "to the maximum possible extent."
"Really shocked when I saw the video and after seeing it I inquired about the incident it happened on 4 May…but this video leaked after 40 days. I asked for mass combing ops…and last night itself we have arrested one man involved," the Manipur chief minister said.
According to a senior police official the incident took place on May 4 in Manipur's Thoubal district and a case of abduction, gangrape and murder has been registered in the matter.
Superintendent of Police (SP), K Meghachandra Singh in a statement on July 19 said "As regards the video of 2 (two) women paraded naked by unknown armed miscreants on 4th May 2023, a case of abduction, gangrape and murder was registered at Nongpok Sekmai Police Station (Thoubal district) against unknown armed miscreants."
Earlier in a tweet Manipur chief minister N Biren Das said that strict action will be taken against all the curprits, including considering the possibility of capital punishment.
"After taking a Suo-motu cognisance of the incident immediately after the video surfaced, the Manipur Police swung to action and made the first arrest this morning. A thorough investigation is currently underway and we will ensure strict action is taken against all the perpetrators, including considering the possibility of capital punishment," the Manipur chief minister tweeted.
"Let it be known, there is absolutely no place for such heinous acts in our society," he tweeted.
Meanwhile, Prime Minister Narendra Modi this morning spoke said he is pained over the incident and said the incident is "shameful for any civil society."
"No accused will spared, we will never forgive those who are behind this," the Prime Minister said.
Speaking to reporters ahead of the Monsoon session of the Parliament today, PM Modi said, "This a shameful incident for any society..who did this and who is responsible is another issue but this has put our nation to shame. I appeal to all chief ministers to tighten law and order. Whether it is Rajasthan, Chattisgarh or Manipur…the issue of a woman's honour is above all politics.
Manipur has been witnessing violence since May 3, following the protests by the Kuki and Naga communities against the High Court's order asking the state government to consider the inclusion of Meitei community in the category of Scheduled Tribes (ST). Only STs can buy lands in hilly areas.
The majority Meitei community, which occupy the Imphal valley and nearby areas, sought the ST status keeping in view their increasing population and increased requirement of land, so that they could purchase lands in the hilly areas. (ANI)
Read More: http://13.232.95.176/