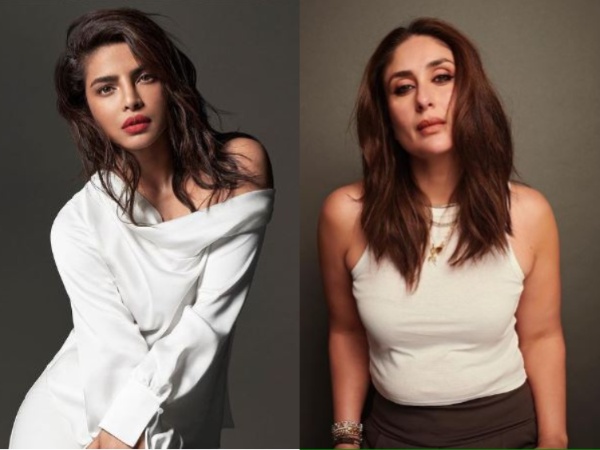 LM NEWS 24
LM NEWS 24
Manipur: Priyanka, Kareena Urge For Justice
Actors Priyanka Chopra and Kareena Kapoor Khan have reacted to the viral video that allegedly shows two women being sexually assaulted on a road in Manipur.
Taking to Instagram, Priyanka wrote on her stories on Thursday, "It took a video going viral… 77 days after the heinous crimes were committed… Before actions were taken. Rationale? Reasons? None matter–irrespective of what and why, situational or circumstantial, we cannot allow women to be pawns in any games. The collective shame and anger needs to be channelled now in a unified voice for just one thing- swift justice," she added with hashtags 'together in shame' and 'justice for the women of Manipur."
Kareena also took to her Instagram account to post in her stories, "Deeply disturbed with the situation in #Manipur. All words of condoning the crimes mean nothing until action is taken. Swiftly."
Earlier actors like Akshay Kumar, Kiara Advani, Ektaa Kapoor, and Richa Chadha shared their reactions.
A video of the incident that took place in May this year in which two women being paraded naked by a group of men in Manipur triggered outrage.
Manipur police made its first arrest in connection with the incident, as per Manipur Chief Minister N Biren Singh. "Last night at around 1.30 am, we arrested the main culprit," the Manipur chief minister told ANI on Thursday. Later Manipur Police said that four people have been arrested in connection with the incident.
"Every man and every human being will condemn this act," Singh said adding that they will seek for the perpetrators to get punishment "to the maximum possible extent."
"Really shocked when I saw the video and after seeing it I inquired about the incident it happened on 4 May…but this video leaked after 40 days. I asked for mass combing ops…and last night itself we arrested one man involved," the Manipur chief minister said.
"Four main accused arrested in the Viral Video Case: 03 (three) more main accused of the heinous crime of abduction and gangrape under Nongpok Sekmai PS, Thoubal District have been arrested today. So a total 04 (four) persons have been arrested till now," Manipur Police tweeted.
Meanwhile, Prime Minister Narendra Modi addressing reporters ahead of the commencement of the monsoon session of parliament said that that is pained over the incident and said the incident is "shameful for any civil society." "No accused will be spared, we will never forgive those who are behind this," the Prime Minister said. (ANI)
Read More: http://13.232.95.176/