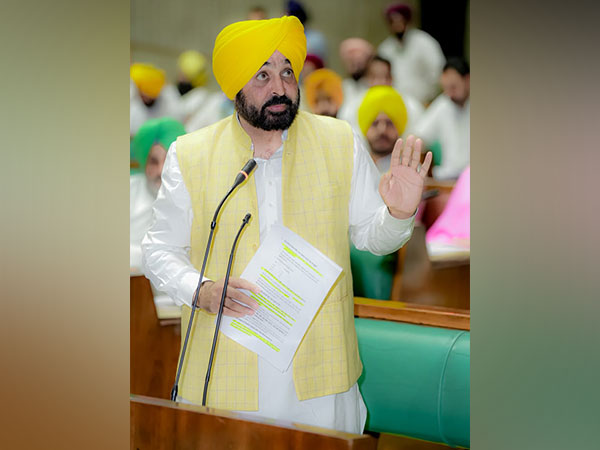 LM NEWS 24
LM NEWS 24
Mann: To Recover Rs 55L Spent On Gangster Ansari's Stay From Captain, Randhawa
Punjab Chief Minister Bhagwant Mann on Sunday announced that the state government would not pay Rs 55 lakh spent on the cosy stay of the dreaded gangster Mukhtar Ansari in the Jails of the state and will recover this money from former Chief Minister Captain Amarinder Singh and Former Deputy Chief Minister Sukhjinder Singh Randhawa.
In a statement issued on Sunday, the Chief Minister said that this was a serious crime against the state and its people adding that those involved will have to pay for it.
"For reasons best known to them, both Captain and Randhawa extended largesse to the notorious gangster for his comfortable stay in the jails of Punjab," said Mann.
Bhagwant Mann asked why the state should waste taxpayer's money just because those in power at that time had a strong bond with Ansari.
"This is brazen loot of the public money which cannot be tolerated," said Mann. He said that for reasons best known to the previous regimes this notorious criminal was kept in Ropar Jail with full comforts.
Bhagwant Mann said that apart from ensuring a comfortable stay, the state government also ensured that this hardcore criminal did not face any sort of difficulty within the jail and escaped legal action against him.
"Surprisingly the then government spent Rs. 55 lakhs of the taxpayers' money to safeguard the interests of this criminal lodged in Ropar Jail," said Punjab CM.
Bhagwant Mann said that this atrocious loot of the public money is totally unwarranted and undesirable adding, "This open plundering of the common man's money cannot be tolerated at any cost."
He said that Captain and Randhawa will have to pay this money from their own pocket else their pensions and other benefits will be stopped to recover this money adding that everyone involved in this heinous crime will be made accountable for their sins. (ANI)
Read more: http://13.232.95.176/