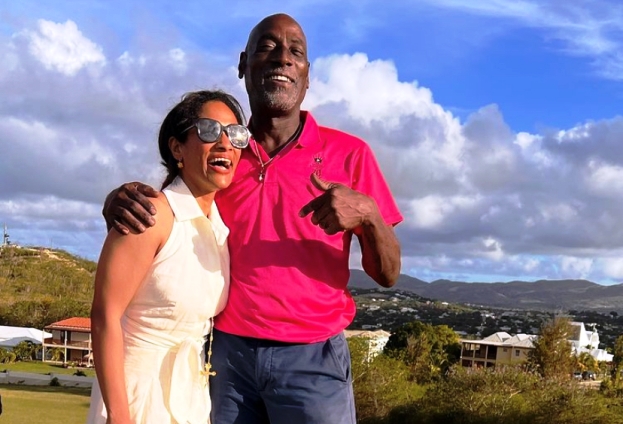 LM NEWS 24
LM NEWS 24
Masaba Celebrates Diwali With Viv Richards, Calls Is Special
This year Diwali has become extra special for designer Masaba as her father, the legendary cricketer Vivian Richards is in India to be with her during the festivities.
Taking to Instagram, Masaba shared a couple of pictures from her Diwali celebrations.
In one of the images, she is seen posing with her dad.
"A special Diwali. Papa [?] and lots of pyaar from people who bring light into my life everyday.Have a great year,everyone. #happydiwali," she captioned the post.
In another image, she and her husband Satyadeep Misra can be seen doing Diwali puja at Masaba's office.
Actor Neena Gupta and former West Indies player Vivian Alexander Richards had Masaba out of wedlock and have lived separately throughout their life. Neena welcomed her daughter Masaba on November 2, 1989. She raised her alone. In 2008, Neena got married to chartered accountant Vivek Mehra.
Vivian visited India in January 2023 to attend Masaba's wedding with Satyadeep Misra.
Masaba was extremely happy to tie the knot in the presence of her two fathers.
Masaba even shared a cute family picture along with a caption, "For the first time ever – My whole life came together. This is us. My beautiful blended family. Everything from here on is just bonus."
The fam-jam snap featured her beau Satyadeep, Satyadeep's mother Nalinimisra Tyabji, his sister Chinmaya Misra, Neena Gupta, her husband Vivek Mehra and Masaba's father Viv Richards. (ANI)
For more details visit us: https://lokmarg.com/