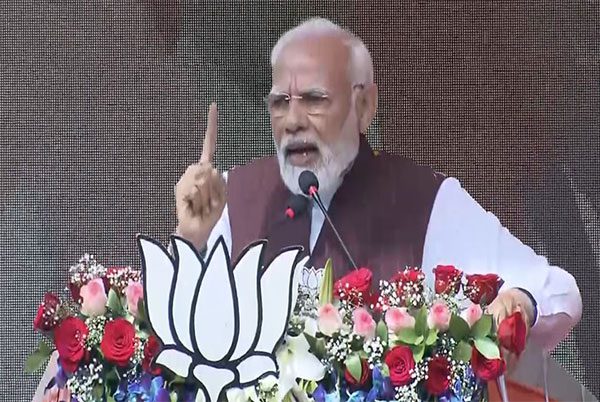 LM NEWS 24
LM NEWS 24
Medical Seats Doubled In Last Few Years: Modi
Prime Minister Narendra Modi on Monday said over 260 new medical colleges have been opened in the past few years, which doubled up the number of seats in graduate and postgraduate medical courses.
He made the remarks addressing a post-Budget webinar on the subject of 'Health and Medical Research'.
This was the ninth of the series of 12 webinars being organised by the government. The objective behind hosting the webinars is to seek ideas and suggestions for the effective implementation of the initiatives announced in the Union Budget 2023.
During the webinar, PM Modi underlined the emphasis on the nursing field in this year's Budget.
"Opening 157 nursing colleges in the vicinity of the medical colleges is a huge step in the direction of medical human resources. This may be useful in fulfilling global demand, not just the domestic need," he added.
On India's pharma sector during the Covid-19 pandemic, he said the trust it has gained the world over was unprecedented.
"The way India's pharma sector has gained trust the world over during the Covid-19 pandemic was unprecedented. We have to capitalize on this", the Prime Minister said.
Notably, India not only catered to its own population with life-saving vaccines but also supplied vaccines worldwide. Under Vaccine Maitri, India supplied vaccines to 100 countries and provided drugs to around 150 countries during the pandemic.
PM Modi also put a thrust on how his government is focused on using more technology in the health sector.
"We wish to provide timely healthcare to all citizens through digital health ID system. 10 crore teleconsultations have been made through government's eSanjeevani telemedicine service," PM Modi said.
Further, PM Modi also said one of the main focuses of the government is that people should get testing facilities and better primary health care near their homes.
"Critical health infrastructures are being set up in small cities and townships under PM Ayushman Bharat Health Infrastructure Mission. Not only small cities are getting hospitals, ecosystem related to the health sector has also been developed," he added. (ANI)
Read More:http://13.232.95.176/