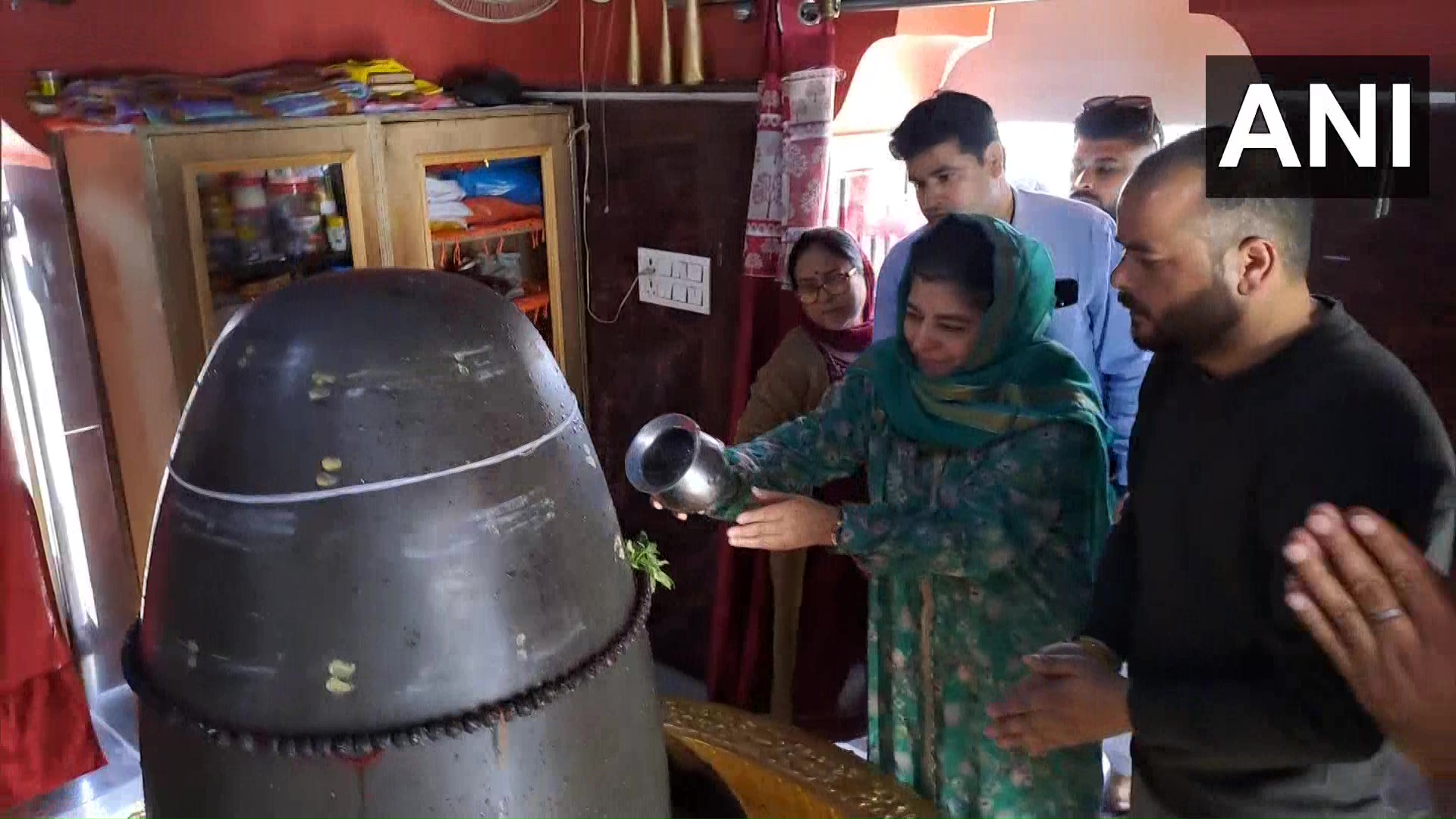 LM NEWS 24
LM NEWS 24
Mehbooba Temple Visit Sparks Row, She Says India Secular
People's Democratic Party (PDP) chief Mehbooba Mufti on Wednesday visited a temple in the Poonch district and offered prayers.
While the Bharatiya Janata Party termed the temple visit a "political gimmick", a clutch of Muslim clerics derided the action.
Reacting her temple visit, Mehbooba Mufti on Thursday said, "We live in a secular country where Ganga, Yamuna and different cultures exist."
PDP chief further said, "When I was inside the temple one of the devotees gave me a vessel containing water in my hand and asked me to offer water on Shivling."
"When someone is offering you so much love and asking you to do something you can't break their heart. So it would have been wrong to deny it so I offered prayers. I don't find anything wrong," PDP Chief said.
She said, "This is the country of Ganga and Yamuna, where Hindu-Muslim lives with love."
Earlier in the day, BJP leader and former Jammu and Kashmir chief minister Kavinder Gupta said, "I have also just come from the temple but the news is about her (Mehbooba Mufti) because she is doing something different." It is very obvious when elections are coming they start doing these kinds of "drama and gimmickry," he added.(ANI)
Read More Article: http://13.232.95.176/