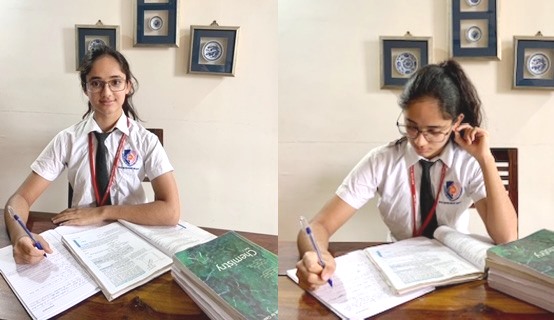 LOK ISSUES
LOK ISSUES
'Mela, IPL, Rallies Can Be Held… Why Not Exams?'
Bengaluru-based Class 12 student Navya Deepesh Govil feels disappointed at the postponing of Class XII examinations and she lists out hers reasons for it
I am a student of Class 12 currently preparing for Board exams and other competitive exams. The central government has cancelled Class 10 Board exams and postponed Class 12 exams due to the sudden spike in Covid-19 cases across India. As a student, I am not happy with the decision having prepared so hard for the whole year.
Just look at the prejudiced decision of our government. Bars, restaurants, cinema halls and other public places are all open with 50% capacity. The political leaders are holding multiple rallies in election states. Thousands of people are gathering in the Kumbh Mela, refusing to get tested or wear face-masks or follow social distancing; they are all one over another. The Indian Premier League matches are being held.
I want to ask my leaders if Mela, public meetings and cricket matches can be held, then why school exams can't be conducted with due precautionary measures in place! Clearly, election speeches, sport events and mass festivals are more important for this government than education. If it were not so, we would be taking our exams as scheduled, with heavier restrictions on public gatherings, and strict safeguards at examination halls. No?
Considering the severity of the situation, it is fair enough for many students and parents to feel at risk of the coronavirus. However, I feel the Board exams should not have been postponed and if at all the situation worsens, the Central Board should either cancel it for good or hold them online.
I understand that holding the exams online would not be the best option considering the cheating that could take place (which would be unfair to students who have genuinely prepared for these exams) and also due to the level of internet access in our country.
But the decision to postpone these exams will only leave us hanging and increase anxiety among young students about their future. Postponing Board exams also means putting off other competitive exams that are scheduled to be held in the month of June. And for how long can the whole academic year be pushed down again and again?
We can have each school hold the exams for their students on their campus. That way for one exam there wouldn't be more than 30-40 students appearing, and can be spread across different classrooms. As a CBSE official recently said that examination centres for board exams 2021 have been increased by 40% to 50%. They might as well hold them in all schools as we did for our board practical exams and viva. With careful planning, we can even start vaccination for students at the earliest. At the examination hall, social distancing, masks and shields can be made be mandatory.
As Told To Mamta Sharma