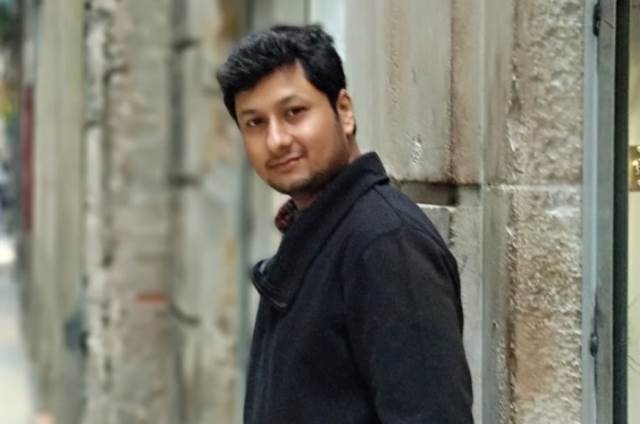 LOK ISSUES
LOK ISSUES
'Men In Blue Should Take A Knee For Mohd Shami Too'
Noida-based cricket fan Tausif Alam (35) is less surprised and more disappointed by the online hate campaign against Indian pacer Mohammad Shami
This whole online hate campaign against Mohammad Shami is totally against the spirit of any game. However, this is not the first time a player has been targeted for not performing in the game. We have witnessed similar criticism of players in the past. But, Shami's targeting is peculiar in the sense that his religious identity is being dragged into it.
For me, those online comments are laughable that Shami underperformed because he was playing against Pakistan. Though I am trying to laugh it off, it shows how opinionated people are about Muslims in India. And the scrutiny they constantly face.
Shami is a fabulous cricketer. He has performed for India in many matches, bringing glory to the team. He has been in superb form and that's why he was picked for T-20 WC squad. But, just one bad balling spell against Pakistan and he was attacked online for his religion and his loyalty to the country.
This shows the journey we, as a country, have covered. However, this kind of behaviour is not particularly reserved for Muslims, but Dalits too. Just a few months ago, when the Indian women hockey team lost against Argentina in the semi-final match at the Tokyo Olympics, they were attacked in a similar manner. It was said that the team lost because it had "too many Dalit players".
I believe that we have to bring this sanity in our home, especially in India-Pakistan match. We pass on the culture to our children. Enthusiasm for a game is fine but it shouldn't transcend the limit and become some sort-of mania. We should learn from the players. Beyond the media hype and posturing, those Indian and Pakistani players were so friendly with each other on field; we all saw those pictures from how Rizwan and Babar Azam hugged Virat Kohli after winning the match. Shahnawaz Dahaani, another Pakistani player, was posting picture with Dhoni on his Twitter account.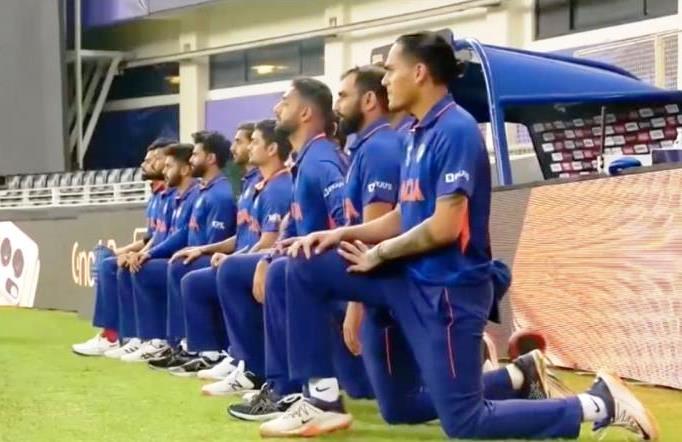 Another sad thing was the response of Shami's team-mates and the team management towards the whole issue. Neither Virat Kohli nor BCCI tweeted in support of Shami. They seemed to have buried their heads in the sand.
The most ironical part was 'taking the knee' by team India before the match for 'Black lives matter' in America. Team India which was showing solidarity for a cause in a far-off land hasn't spoken a word about atrocities in their own country. They couldn't even muster courage to show similar solidarity to their own team-mate who was being targeted post-match. There is a reminder for team India that 'black lives matter' is an American issue while their own country is facing a similar crisis of sorts. They must understand that taking the knee is not a photo op but represents a cause.
As Told To Mamta Sharma