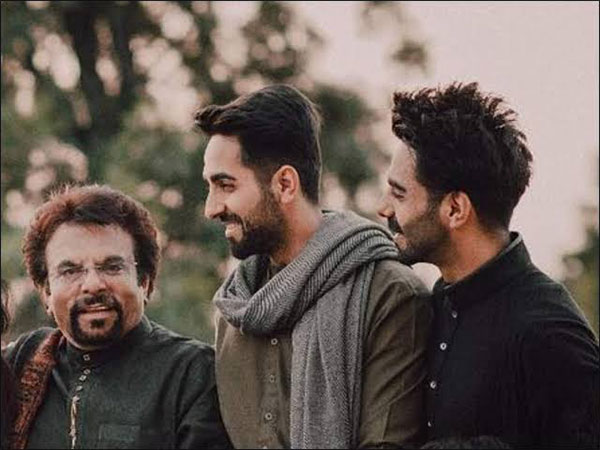 LM NEWS 24
LM NEWS 24
Mika Pays Tribute To Dad Of Ayushmann
Singer-Composer Mika Singh has condoled the death of actor Ayushmann Khurrana and Aparshakti Khurana's father P Khurana.
Sharing his personal experience, the singer wrote on Instagram, "I remember meeting Mr. P khurana ji he used to come on zee punjabi. We met couple of time in chandigarh and delhi . He Was just not a great man but also very down to earth like true punjabi. May waheguru bless his soul rest in peace more strength to his family."
He also sent his condolence messages to the actor-brothers. "Brother @ayushmannk and @aparshakti_khurana stay strong .
P Khuarna passed away on Friday morning. "It's with our deep sadness to inform that Ayushmann and Aparshakti Khurana's father, Astrologer P Khurana passed away this morning at 10:30 am in Mohali, owing to a prolonged incurable ailment. We are indebted for all your prayers and support during this time of personal loss," the statement read.
P Khurana was popularly known in North India for his contribution to the field of astrology. Hailing from Chandigarh, he had written books based on his knowledge of the subject. (ANI)
Read More: lokmarg.com