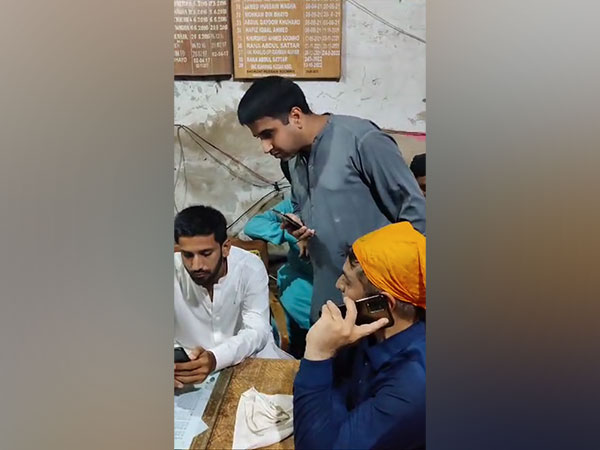 LM NEWS 24
LM NEWS 24
Miscreants Threaten Sikhs, Forcibly Stop Kirtan At Gurdwara In Pak
Miscreants on Thursday forcibly entered the premises of Singh Sabha Gurdwara in Sukkur city of Pakistan's Sindh province, abusing the priests and forcibly asking them to stop kirtan or religious devotional songs.
Many local Sikhs and Hindus, who were present at the historical Gurdwara, alleged that the miscreants also desecrated the Guru Granth Sahib, the holy scripture of the Sikhs.
The miscreants, who were handed over to the police, were released without proper investigation and interrogation, it was alleged.
Ajay Singh, a ragi (devotional singer) at the gurdwara said, "I was singing kirtan when, all of a sudden, the sound of the loudspeaker was reduced. There was chaos in the Gurdwara. I was told that some people were forced to stop singing kirtans."
He added, "They forced us to stop singing kirtans. Our ancestors have been praying in this gurdwara for the past 100 years. We never caused any discomfort to anyone. Is this how minorities are treated in Pakistan?"
The Sikhs and Hindus hit out at the police for neither registering an FIR in connection with the incident nor arresting the culprits.
The minorities are feeling unsafe in Pakistan. On June 24, a Sikh shopkeeper, Manmohan Singh, was gunned down by armed motorcyclists in the Yakatoot area of Peshawar city of Khyber Pakhtunkhwa province. He was the sole breadwinner of his family.
A day earlier, another Sikh man, Tarlok Singh, was attacked in Peshawar.
United Sikhs, an NGO, condemned the attacks on Sikhs and other minorities in Pakistan, tweeting from its official handle, "UNITED SIKHS along with other Sikh representatives will be meeting with the Pakistan consulate to seek the state department's intervention on the subject of protecting the rights of minorities in Pakistan."
It added, "We are appalled by these targeted attacks on Sikh men in Pakistan. These attacks are not only horrific, but they are also a violation of human rights. We call on the Pakistani government to do everything in its power to bring the perpetrators of these attacks to justice". (ANI)
Read More: http://13.232.95.176/