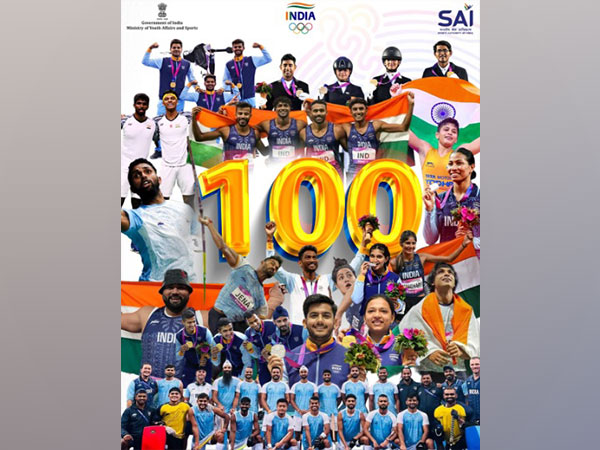 LM NEWS 24
LM NEWS 24
Modi Hails India's Asian Games Contingent As Medal Tally Hits 100
As India raced past its target of aggregating 100 medals in the ongoing Asian Games in Hangzhou, China, Prime Minister Narendra Modi on Saturday congratulated the Indian contingent on the "momentous achievement".
Taking to his official handle on X, PM Modi congratulated and conveyed his best wishes to the Indian athletes for their stellar performances in the 19th Asian Games in Hangzhou.
With the Indian women clinching gold in the kabaddi final on Saturday, defeating Chinese Taipei, the country realised its quest for 100-plus medals in the multi-sport event.
PM Modi informed through his post that he will be hosting the Indian contingent in the Asian Games on October 10, adding that he will personally interact with athletes, who lit up the Hangzhou Games with dazzling individual and team performances to help the country reach the 100-medal mark in the 19th Asian Games.
"A momentous achievement for India at the Asian Games! The people of India are thrilled that we have reached a remarkable milestone of 100 medals. I extend my heartfelt congratulations to our phenomenal athletes whose efforts have led to this historic milestone for India. Every awe-inspiring performance has made history and filled our hearts with pride. I look forward to hosting our Asian Games contingent on the 10th and interacting with our athletes," PM Modi posted on X.
The women's kabaddi team took a 14-9 lead against Chinese Taipei in the gold medal match at the Asian Games 2023 and kept their noses in front in the contest to eventually claim the yellow metal.
The two teams had played out a 34-34 tie in their campaign opener. The Indian raiders scored bonus points in the first half while Chinese Taipei took the lead in the second, scoring 16 points. The Indians trailed in the second half at 12 points.
However, Indian raiders scored two bonus bonus points in the second half to turn the tide in their favour.
Largely on the weight of their stellar performance in the first half, the Indian women clinched a 26-25 win over Chinese Taipei, claiming India's 25th gold and taking the country's medal tally to exactly 100. (ANI)
Read More: https://lokmarg.com/