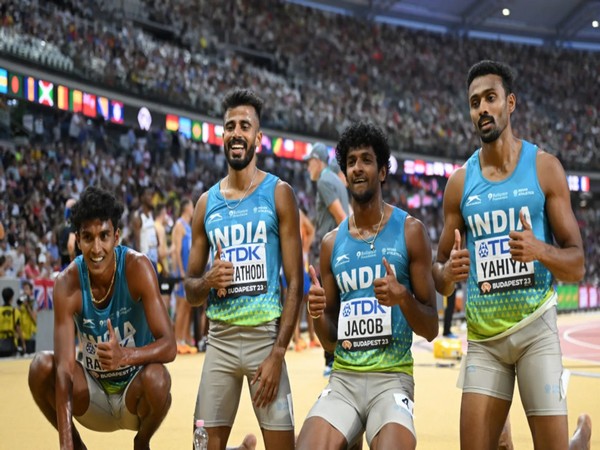 LM NEWS 24
LM NEWS 24
Modi Lauds Indian Athletes For Record-Breaking Performance In World University Games
Prime Minister Narendra Modi on Sunday heaped praise on the Indian athletes for their exceptional performance in the World University Games, China, in the latest edition of his monthly radio broadcast, 'Mann Ki Baat'.
India finished seventh in the FISU World University Games with a best-ever haul of 26 medals – 11 gold, five silver and 10 bronze. The 31st edition of the games was held in Chengdu from July 28 to August 8.
Significantly, before this edition, India managed to win just 18 medals in all the World University Games that have been held since 1959.
"A few days ago the World University Games were held in China. This time India's best-ever performance was witnessed in these games. Our players won a total of 26 medals, out of which 11 were gold medals. You will be pleased to know that even if all the medals won in all the World University Games that have been held since 1959 are added, the tally reaches only 18," PM Modi said in the 104th episode of Mann Ki Baat.
For India, Aishwary Pratap Singh Tomar was the most successful Indian athlete at the World University Games, winning four medals.
Tomar earned gold medals in the men's 10m air rifle and 50m rifle 3 positions, as well as being a member of the men's 10m air rifle team that won gold. He also took bronze in the men's 50m rifle three-position team.
Manu Bhaker, the Youth Olympic Games champion, and Sift Kaur Samra both won many gold medals. Manu Bhaker won gold medals in both the individual and team events in the women's 10m air pistol. In the women's 50m rifle 3 places, Sift Kaur Samra replicated Manu's victory.
Priyanka Goswami, who has a silver medal in the 10,000m walk at the Commonwealth Games and Asian Athletics Championships, finished seventh, the best among all Indians at the event, clocking timings of 1:40:39 – a good 12 seconds short of her national record of 1:28:45, achieved in 2021.
Pooja Kumawat (1:45:30), Mansi Negi (1:46:04) and Nikita Lamba (1:50:11) earned finishes at 15th, 16th and 21st spots respectively.
The next edition of the World University Games is slated to take place in 2025 in Germany. (ANI)
Read More: http://13.232.95.176/