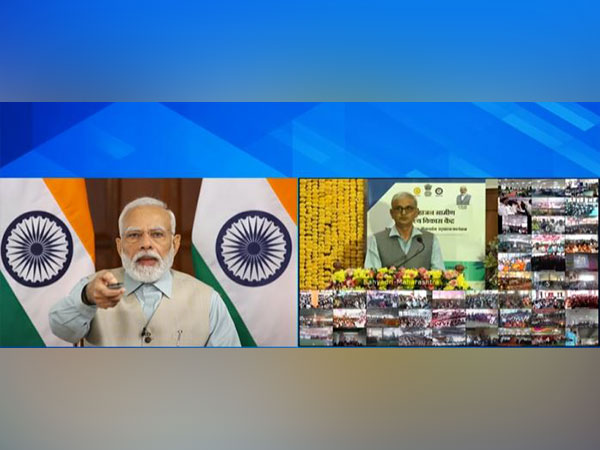 LM NEWS 24
LM NEWS 24
Modi Launches 511 Skill Centres In Rural Maharashtra
Prime Minister Narendra Modi on Thursday launched 511 Pramod Mahajan Grameen Kaushalya Vikas Kendras in Maharashtra through video conferencing.
These skill development centres, named after late BJP leader Pramod Mahajan, are being established across 34 rural districts of Maharashtra.
As per a release from the Prime Minister's Office, these centres will conduct skill development training programs across various sectors to provide employment opportunities to rural youth.
"Each Kendra will train about 100 youngsters in at least two vocational courses. The training is being provided by empanelled industry partners and agencies under the National Skill Development Council," the PMO said.
The establishment of these centres will help the region attain significant strides towards developing more competent and skilled manpower, the PMO added.
"So far there was no skill development centre in 28 thousand gram panchayats of Maharashtra. Skill development is a very important subject of Prime Minister Narendra Modi. Accordingly, according to the concept of Prime Minister Narendra Modi, we decided to start skill development centre in 500 (odd) gram panchayats," Mangal Prabhat Lodha, Minister of Skills, Employment, Entrepreneurship and Innovation in Maharashtra said Tuesday.
Minister Lodha said these skill development centres will help to prevent youth from migrating from villages to cities for employment, adding number of such centres will be increased in the future. (ANI)
Read More: https://lokmarg.com/