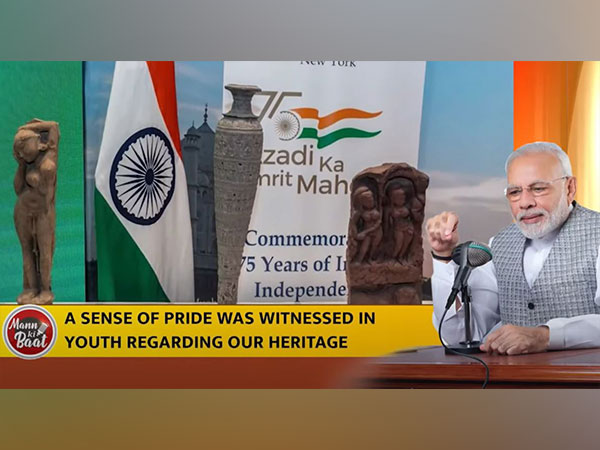 LM NEWS 24
LM NEWS 24
Modi Thanks US Govt For Returning Over 100 Rare, Ancient Indian Artefacts
Prime Minister Narendra Modi on Sunday expressed his gratitude to the US government for returning over 100 rare and ancient artefacts to India.
"A few days ago, social media was abuzz with the news that America had returned over 100 rare and ancient artefacts to India. These artefacts are anywhere between 250 and 2500 years old. These rare and precious items belong to different regions of the country," PM Modi said during the 103rd episode of his monthly radio broadcast — 'Mann Ki Baat' — on Sunday.
"I would like to thank the US Government for returning these items, which testify to our proud heritage. Even during my visit to the US in 2016 and 2021, many similar artefacts were returned to India," PM Modi added.
Earlier, in a tweet, PM Modi had said the return of 105 trafficked antiquities to India will make "every Indian happy".
"Grateful to the US for this. These precious artefacts hold immense cultural and religious significance. Their homecoming is a testament to our commitment to preserving our heritage and rich history," he had posted.
Earlier, the Indian consulate in New York held a repatriation ceremony for 105 trafficked antiquities handed over by the US.
The ceremony followed PM Modi's maiden State visit to the US in June.
Speaking at the event, Indian Ambassador to the US, Taranjit Singh Sandhu, thanked the US, and, in particular, Manhattan District Attorney Alvin Bragg and his Anti-Trafficking Unit and the Homeland Security Investigation team for their stellar cooperation and support.
The envoy noted that for the people of India, these were not just pieces of art but a part of their heritage and culture.
Sandhu tweeted, "105 Indian antiquities to return home! Delighted to attend a ceremony in #NewYork this morning, marking the restitution of artefacts following PM @narendramodi's State Visit. Appreciate the cooperation extended in the protection & exchange of cultural property."
The repatriation ceremony was attended by senior officials from the Manhattan District Attorney's Office and the Homeland Security Investigation team, as per an official release. (ANI)
Read More: http://13.232.95.176/