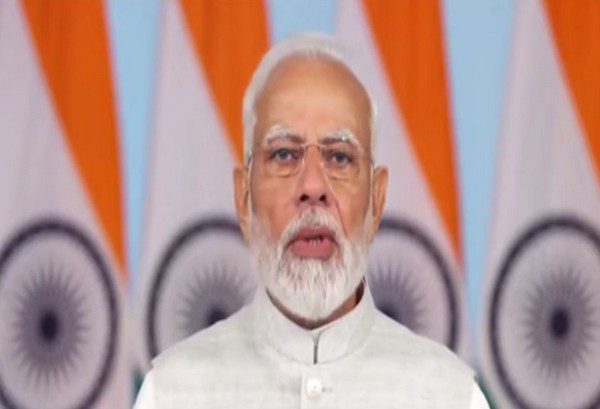 LM NEWS 24
LM NEWS 24
Modi To Chair High-Level Meet To Review Covid-Related Situation
In view of the recent surge in COVID cases in the country, Prime Minister Narendra Modi will hold a high-level meeting today to review the Covid-related situation and public health preparedness.
The meeting will convene at 4:30 pm in the national capital.
India recorded 1,134 new cases recorded in the last 24 hours, with the active caseload currently at 7,026, stated the Ministry of Health and Family Welfare.
Earlier on Tuesday, the national capital recorded one Covid death and 83 fresh cases amid the rising Covid-19 cases in neighbouring Maharashtra.
On March 19, the Ministry of Health and Family Welfare also issued revised guidelines for Covid-19 in the wake of the surge of cases.
"Antibiotics should not be used unless there is clinical suspicion of bacterial infection. The possibility of coinfection of COVID-19 with other endemic infections must be considered. Systemic corticosteroids are not indicated in mild disease," revised guidelines said.
As per the revised Ccovid-19 guidelines, maintain "Physical distancing, indoor mask use, hand hygiene, Symptomatic management (hydration, antipyretics, antitussive) Monitor temperature and oxygen saturation (by applying a SpO probe to fingers) Stay in contact with treating physician.
"Seek immediate medical attention if difficulty breathing, High-grade fever/ severe cough, particularly if lasting for more than 5 days. A low threshold is to be kept for those with any of the high-risk features," guidelines discussed and prepared in January said.
Additionally, in moderate or severe diseases at high risk of progression, the guidelines recommend, "Consider Remdesivir for up to 5 days (200 mg IV on day 1 followed by 100 mg IV OD for the next 4 days)".
Union Health and Family Welfare Ministry on Thursday wrote to the State governments of Maharashtra, Gujarat, Telangana, Tamil Nadu, Kerala and Karnataka to follow a five-fold strategy of test, track, treat and vaccinations as these states witness a rise in Covid-19 cases.
Meanwhile, a new sub-variant H3N2 is increasing as the virus is fastly spreading across the country, and its cases are also coming to the fore. (ANI)
Read More Article: http://13.232.95.176/