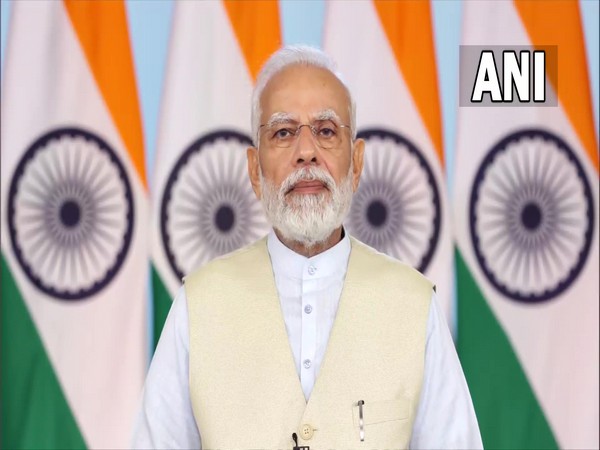 LM NEWS 24
LM NEWS 24
Modi To Distribute 71,000 Appointment Letters To Govt Dept. Recruits
Prime Minister Narendra Modi will distribute around 71,000 appointment letters to newly-inducted recruits in government departments and organisations, via video conferencing on Friday, said the PMO.
PM will also address these appointees on the occasion, added the PMO.
According to the Prime Minister's Office (PMO), PM Modi will distribute appointment letters at 10:30 am via video conferencing and will also address these appointees.
The Rozgar Mela is expected to act as a catalyst in further employment generation and provide meaningful opportunities to the youth for their empowerment and participation in national development.
The new recruits, selected from across the country will join various positions or posts under the Government of India like junior engineers, loco pilots, technicians, inspectors, sub-inspectors, constables, stenographers, junior accountants, grameen dak sevak, income tax inspectors, teacher, nurse, doctor, social security officer, PA, MTS, among others.
The experience of newly inducted officials in learning from the Karmayogi Prarambh module will also be shared during this Rozgar programme. Karmayogi Prarambh module is an online orientation course for all new appointees in various Government departments.
Additionally, various union ministers will visit different states in January to provide jobs to the youth under the 'Rozgar Mela'.
A total of 45 ministers will take part in the Mela including senior ministers like Dharmendra Pradhan, Piyush Goyal, Hardeep Puri, Anurag Thakur, and others.
Union Minister Narendra Singh Tomar will be in Bhopal, Anupriya Patel in Mumbai, Ashwini Choubey in Nagpur, Nityanand Rai in Pune, Piyush Goyal in New Delhi, Dharmendra Pradhan in Bhubneshwar, Hardeep Singh Puri in Ludhiana, Gajendra Singh Shekhawat in Lucknow, Arjun Ram Meghwal in Udaipur, Anurag Singh Thakur in Kanpur, RK Singh in Ghaziabad. Union Minister Giriraj Singh in Patna, Bhupendra Yadav in Faridabad, Ajay Bhatt in Jammu, Pashupatinath Paras in Ranchi, and Pralhad Joshi in Bengaluru.
The Prime Minister had launched the "Rozgar Mela" to recruit 10 lakh people and underscored his government's efforts to create jobs in the last eight years amid the opposition's constant criticism of it on the issue of unemployment.
In his address after more than 75,000 people were given appointment letters for various government jobs in the first tranche, PM Modi acknowledged the challenges facing the economy the world over with many countries hit by record inflation and unemployment, and said India is making every effort to come out of the situation unscathed.
The Prime Minister had launched the concept of Rozgar Mela at the central level on Dhanteras. This was the beginning of the campaign to provide 10 lakh jobs at the central level of government.
Since then, the Prime Minister has addressed the Rozgar Melas of Gujarat, J-K and Maharashtra governments, and also launched a Karmayogi Prarambh module for online orientation courses for all new appointees in various Government departments while distributing about 71,000 appointment letters to newly inducted recruits. (ANI)
Read more: http://13.232.95.176/