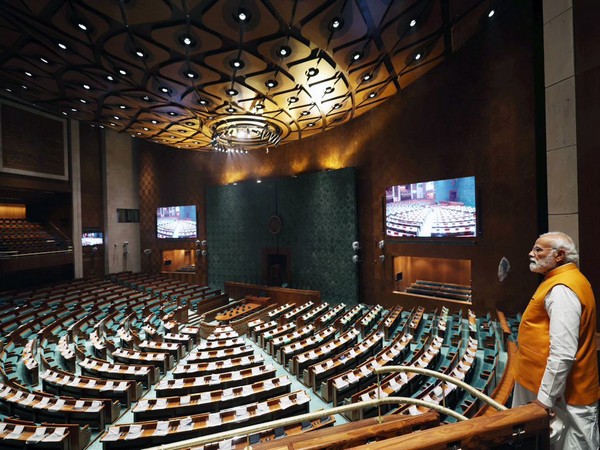 LM NEWS 24
LM NEWS 24
Modi To Inaugurate New Parliament Building On May 28
Prime Minister Narendra Modi will on May 28 dedicate to the nation the newly-constructed Parliament building.
Lok Sabha Speaker Om Birla met the Prime Minister on Thursday and invited him to inaugurate the New Parliament Building.
A Lok Sabha release said that construction of the New Parliament Building in the national capital has been completed and it symbolises the spirit of self-reliant India.
The present building of the Parliament was completed in 1927 which is now going to be almost 100 years old.
"The lack of space was being experienced in this building as per the present requirements. In both the Houses, there was also a lack of convenient arrangements for the sitting of the MPs which was affecting the efficiency of the work of the members," the release said.
Both the Lok Sabha and the Rajya Sabha passed resolutions urging the government to construct a new building for the Parliament.
The foundation stone of the new building of Parliament was laid by Prime Minister Modi on December 10, 2020.
The newly constructed Parliament building has been built "in record time with quality construction".
The release said that the newly-constructed building of Parliament, which will further enrich India's glorious democratic traditions and constitutional values, is equipped with state-of-the-art facilities which will help the Members to perform their functions in a better way.
It said 888 members will be able to sit in the Lok Sabha.
In the present building of the Parliament, there is a provision for the sitting of 543 Members in the Lok Sabha while 250 in the Rajya Sabha.
Keeping in view the future requirements, arrangements have been made for a meeting of 888 members in the Lok Sabha while 384 members in the Rajya Sabha in the newly constructed building of the Parliament. The joint session of both the Houses will be held in Lok Sabha Chamber. (ANI)
Read More: lokmarg.com